HAND IN HAND - TOPARÁ / PERU
The organic pecans are produced by our HAND IN HAND partner Topará in Peru. The Topará pecan farm and the pecan processing plant are located near the small town of Chincha on the West coast of Peru in a desert landscape. The cultivation of the pecan trees became only possible when the father of the plant manager discovered a well that could be used for irrigation.
What is so special about organic pecans?
The pecan tree belongs to the walnut family. It can reach heights of up to 30 meters and it can develop a quite large and protruding crown.
At first, the young trees are cultivated in the Topará tree nursery before they are transferred to the "pecan fruit orchard". The pecan trees are cultivated without use of chemical-synthetical pesticides and fertilizers; insects are gathered by hand and the weeds are cut mechanically. Animal manure and compost are used as fertilizers.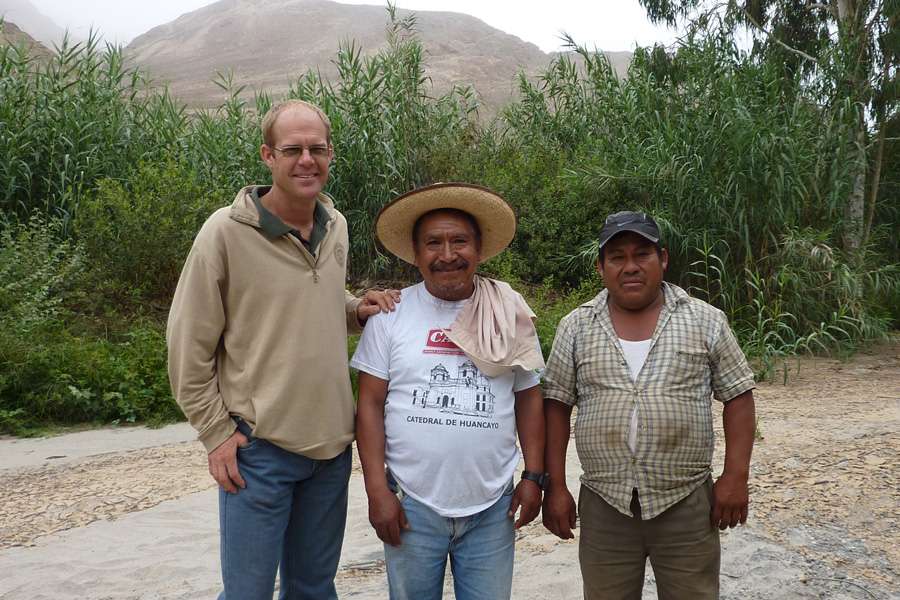 Stefan Bederski, owner of Topará with two employees
Pecan harvest starts in May/June and is done manually by shaking the nuts from the trees and picking them up from the ground. After they have been washed and dried, the nuts are cracked and shelled by hand. Then they are thoroughly sorted and undergo another gentle drying process before they are packaged for export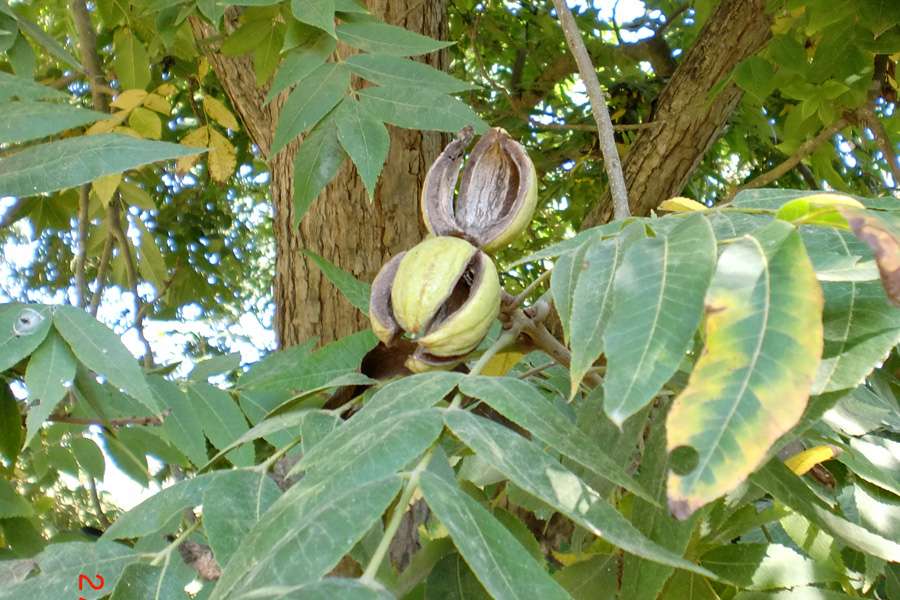 pecans on the tree
The HAND IN HAND partnership with Topará

Topará is an enterprise with a strong social orientation. The wages that are paid to the workers are considerably above the national minimum wage and the local average wage. Topará organizes and pays for the transport of the workers to and from the work place. Additionally, all workers who live on the premises can room there for free and receive food subsidies. Once a week a doctor visits the company and the workers are examined at no charge.

RAPUNZEL pays fair prices for the organic pecan nuts that exceed the average conventional market price as well as an additional HAND IN HAND fair trade bonus. The bonus goes directly to the Topará workers community that uses the money for communal ecological and social projects.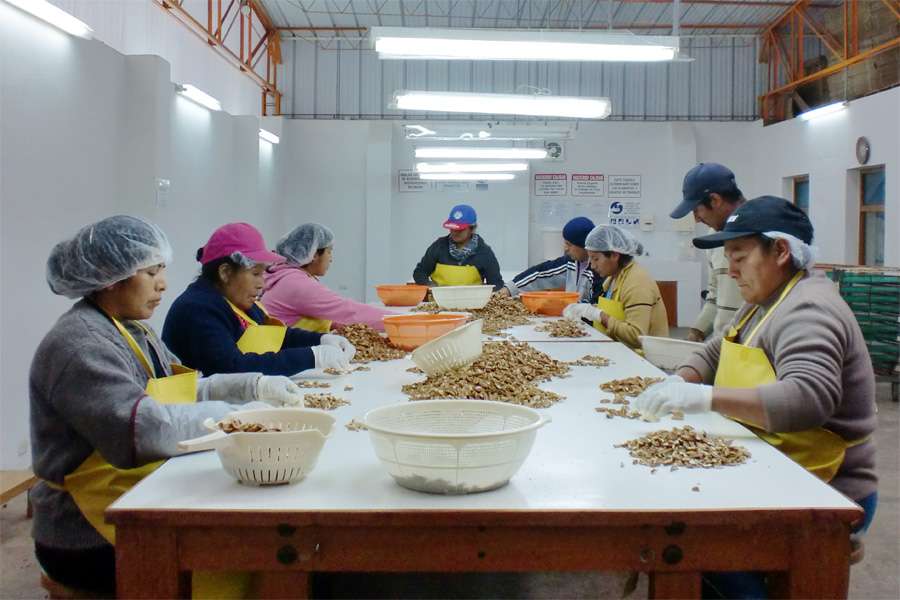 The pecans are being sorted manually