Rapunzel receives the CSR Award of the German Federal Government
Special award for sustainable economic practices and social responsibility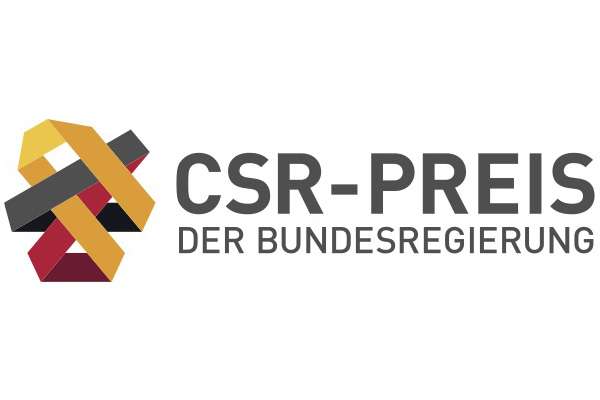 CSR Award

[January 25, 2017] The German Federal Government awarded Rapunzel Naturkost GmbH with the CSR Award. Company founder and managing director Joseph Wilhelm received the award in Berlin and rejoiced in this special appreciation for sustainable economic practice and social management.

The business award for social responsibility and Corporate Social Responsibility (CSR) activities was awarded in a festive event in Berlin. The award for mid-sized companies with more than 250 employees was awarded to Rapunzel Naturkost and was presented to Joseph Wilhelm, company founder and managing director, and managing co-director, Ms. Margit Epple.


Managing director, Ms. Margit Epple and founder and managing director Joseph Wilhelm received the CSR Award of the German Federal Government in Berlin. Photo: T.Maelsa/BMAS
Fairness along the entire value chain

Jury member and presenter Birgit Riess from the Bertelsmann Foundation emphasized that the organic pioneer has been supporting values such as fair working conditions and fairness along the entire value chain from the very beginning when the company was founded. This is particularly apparent in the organic cultivation projects, for example the Turkey project, and the company's own HAND IN HAND fairtrade program. The organic pioneer convinced the jury as a "company that is managed according to traditional values and that includes social and ecological aspects throughout the entire breadth of its business activities".

Joseph Wilhelm: "grateful to be recognized at the national level"

Joseph Wilhelm underlined the meaning of the CSR Award for Rapunzel: "Having been awarded the CSR Award of the German Federal Government means for our employees and the founder and managing director of Rapunzel Naturkost that we have received the highest appreciation. We are grateful and happy that our sustainable economic practices which are based on the four pillars of sustainability, namely the social values, ecologic activities, economic and cultural aspects – are perceived at the national level and are rewarded with the CSR Award 2017."

The CSR Award of the German Federal Government is awarded in three size categories and two special categories. The prominent expert jury presided by state secretary, Ms. Yasmin Fahimi, selected the winning companies from 214 applications. Patroness of the CSR Award is Ms. Andrea Nahles, Federal Minister of Labor and Social Affairs.



More about the award ceremony on You Tube