PINE NUTS FROM BERGAMA
Valuable cones

Pine nuts are the seeds of the pine cone. They grow enclosed in very hard shells. Pine trees (Pinus pinea) bear their first fruit after 15 years. Cultivation and harvest of pine nuts therefore require a lot of diligence. RAPUNZEL procures pine nuts from the Bergama region, the center of pine nut cultivation in Turkey.

From January to May, the pine cones are removed from the trees with long poles and cutting knives. After drying the pine cones in the sun, they are beaten in order to remove the nuts. The hard nut shells are cracked open, the nuts are washed, dried and sorted by hand.

Pine nuts have a very delicate flavor and contain considerable concentrations of calcium, phosphor and iron as well as high amounts of vitamin A, B1 and B2.

Pine nuts are used in the Mediterranean kitchen and are indispensable for the preparation of pesto. In the Turkish and Arabic kitchen, they are often used to embellish rice dishes.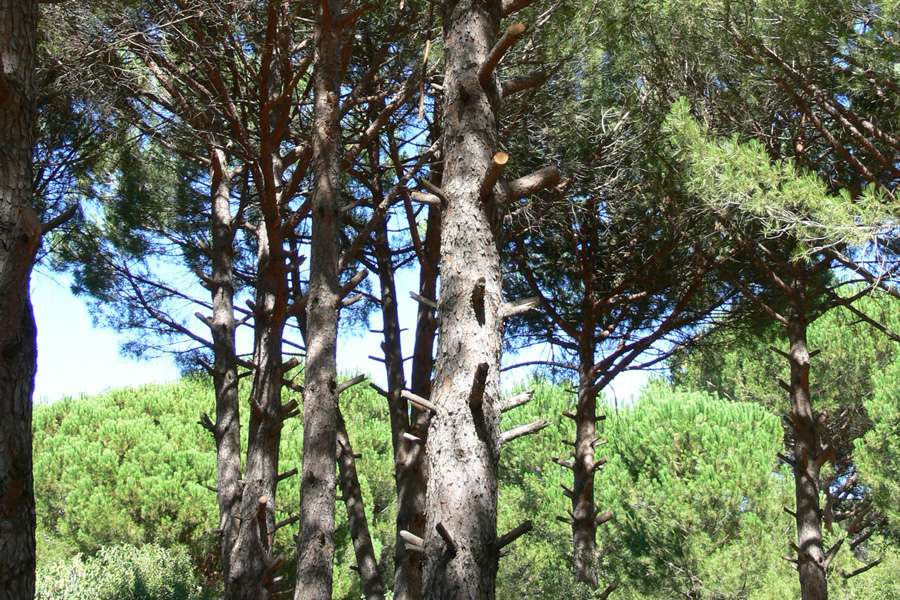 Ernte von Pinienzapfen
Weitere Bilder: