HAND IN HAND - RAPUNZEL PROJECT / SRI LANKA
Samagi Uyana ( garden of unity), the farm of the Wjeyasena family is located in the coconut triangle of Sri Lanka. The farm is jointly owned by Mr. Wjeyasena, his brother and nephew. However it is managed by Mr. Wjeyasena and his daughter.
Samagi Uyana was a pioneer of the Rapunzel Coconut project, which was started about 20 years ago. It was also one of the first farms, in the region, to have received organic certification. Since the inception of the coconut project many farms have joined the Rapunzel coconut project. At present there are 8 families cultivating 190 ha of Coconut
Special aspects in the cultivation of organic coconuts
Intercrops such as Pepper, Cocoa, Banana, Pineapple, coffee fruit and timber trees are grown in all Coconuts estates in the project. All farms have a grass cover throughout the year and this enables farms to graze cattle. Coconut husk is recycled back to the soil for conservation of Potassium and moisture retention.
Harvesting of Coconut takes place every 6- 7 weeks. It is done with the aid of bamboo poles, as long as 15 meters, with a knife attached to it. The harvested nuts are stored on the farm till ready for husking.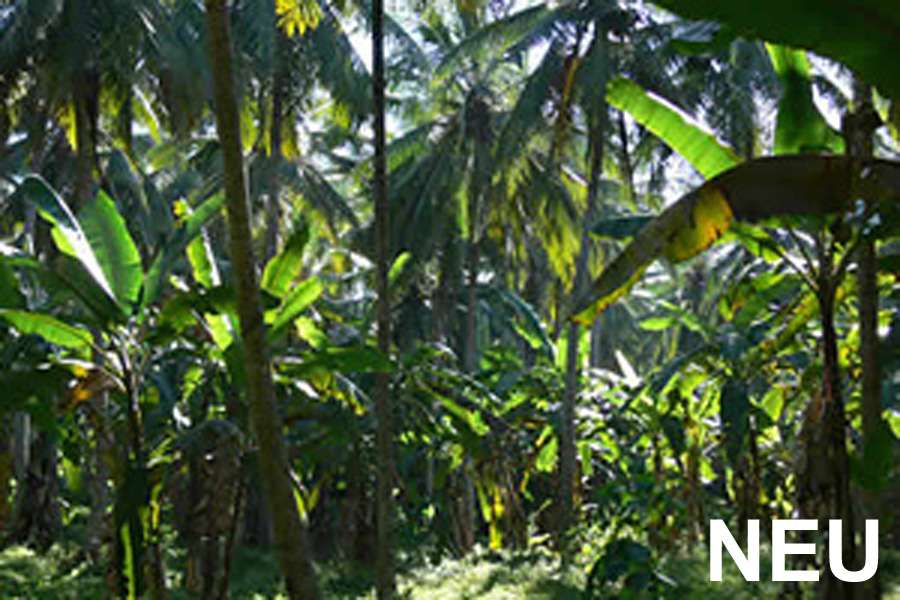 coconut palms
The husked nuts are collected and dispatched to Ganewatte or Henegama Mills where production of desiccated coconut takes place. The hard brown shell is removed by male workers and the inner brown skin is peeled by female workers which results in pure white coconut meat.

The white meat is washed, disintegrated, blanched and dried to produce the tasty chips and desiccated coconut.

The importance of HAND IN HAND for the coconut farmers

Rapunzel supports the growers with onsite support through its employee resident in Sri Lanka and also pays a fair price which includes an organic premium. Fixing of prices is carried out in a transparent manner.

This enables the growers and the miler to pay higher than statutory wages to the workers. Workers in the farm are provided housing and provident fund contributions are made in respect of permanent workers. Rapunzel ensures that child labour is not used and all workers are provided a safe and humane working environment.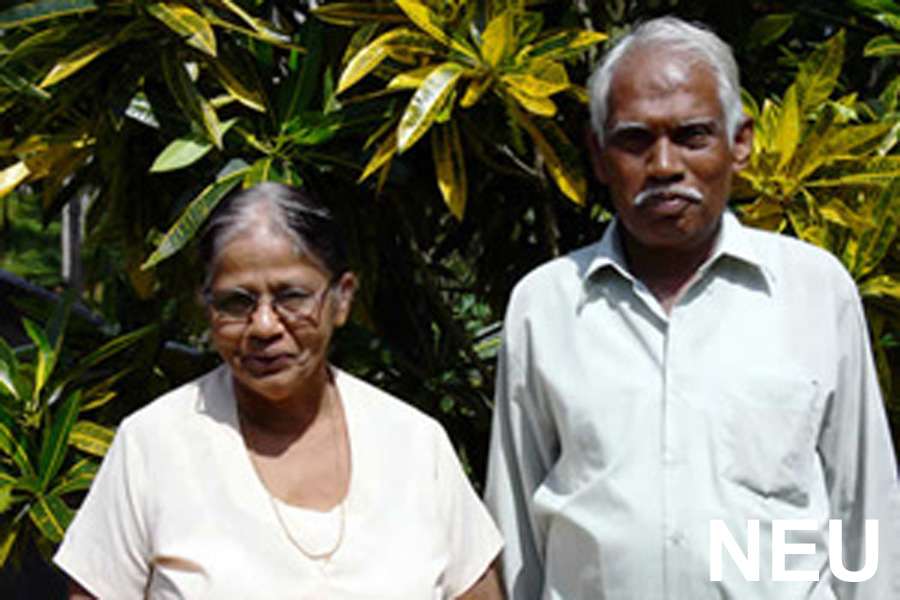 Mrs. and Mr. Wjeyasena