#1 Fair Value
Sufficient value creation
for all.
The production of food that is good for everyone is only possible if all the people along the product development chain are benefitting.

Based on this conviction, Rapunzel has been committed to sustainable organic cultivation and fair trade since 1974, in Germany, Europe or worldwide.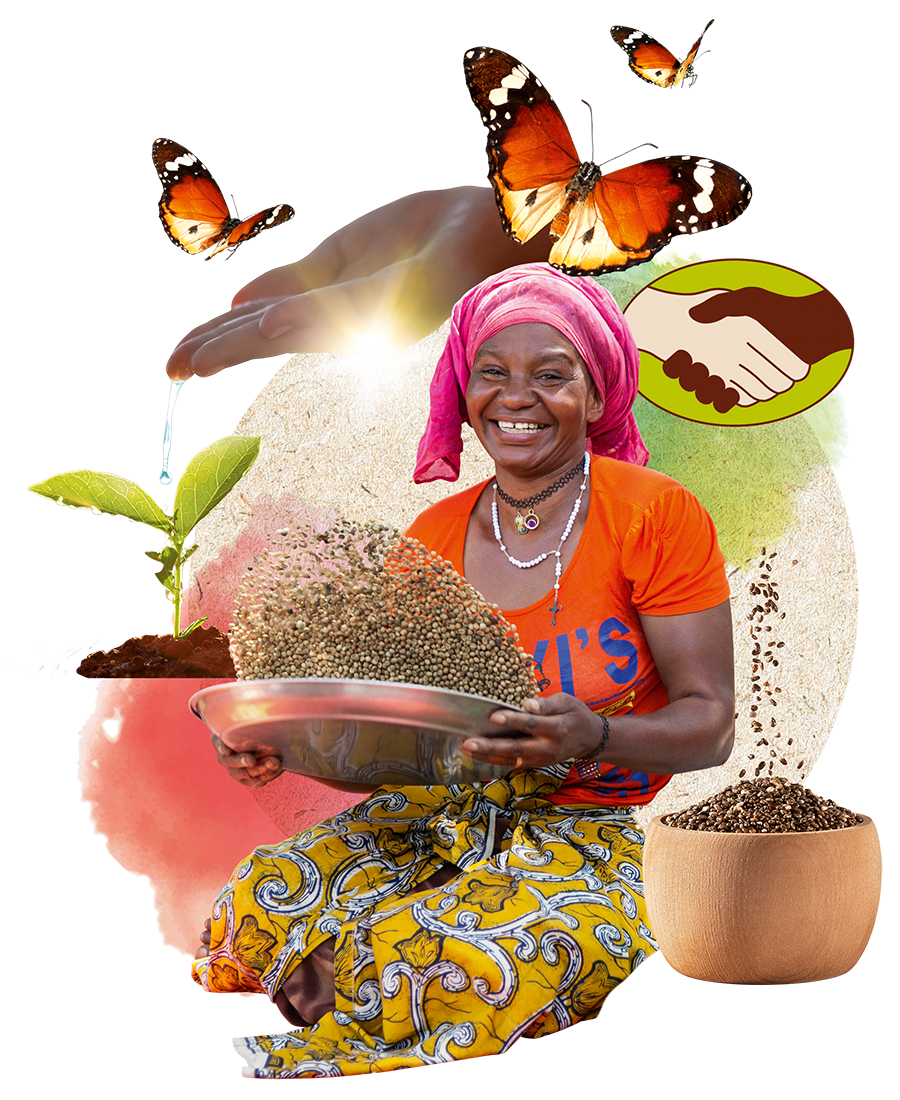 Fair prices along the entire supply chain are an important basis for this. Together and at eye level, we negotiate prices and purchase quantities with our cultivation partners and suppliers. In addition to fair prices, we also pay our suppliers an organic premium or the HAND IN HAND bonus to all our fair-trade partners.
Long-term, trusting COOPERATION and purchase guarantees also make a significant contribution to adequate value creation. Rapunzel's own HAND IN HAND fair trade program combines 100% ORGANIC and 100% FAIR TRADE. With our HAND IN HAND BONUS we also support ECOSOCIAL PROJECTS in addition to production costs.