#7 Fair value
We support organics
from the beginning.
We are convinced that organic agriculture is one of the most important aspects for
effective environmental and climate protection
. That is why Rapunzel promotes the continuous development of
organic farming
- both regionally in
Germany
and in Europe
as well as
worldwide
.
Rapunzel is doing pioneering work in its own cultivation projects. Thus, we initiated a project for the world's first organic coconut production as early as 1990.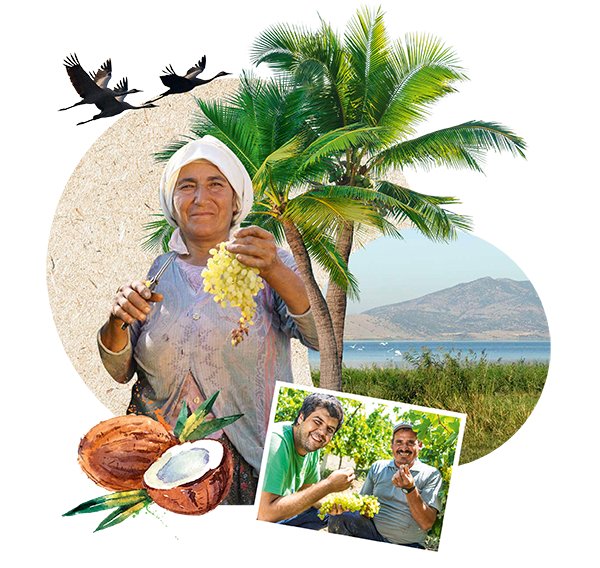 Rapunzel's oldest and largest cultivation project is located in TURKEY. Its roots go back to the mid-1970s: In TEKELIOĞLU, a cultivation region for SULTANAS, FIVE VILLAGES joined forces around the LAKE MARMARA GÖLÜ to jointly cultivate the soil according to organic principles. The lake that was biologically dead at the beginning of the project due to the use of agricultural pesticides, subsequently REGENERATED completely - today the lake's water even has DRINKING WATER QUALITY.
Rapunzel also promotes organic cultivation outside its own projects.
Our own agricultural engineers supervise and advise farmers in the conversion to organic agriculture.