#8 Fair value
For a
GMO-free world.
Organic is GMO-free - always. To ensure that it stays this way, we are not only committed to agriculture without agrotoxins or to seed diversity, but we also actively promote food without GMO. Because genetic engineering not only makes us dependent on large corporations; it also poses incalculable risks to our food chain, the ecosystem - and thus to the future of us all.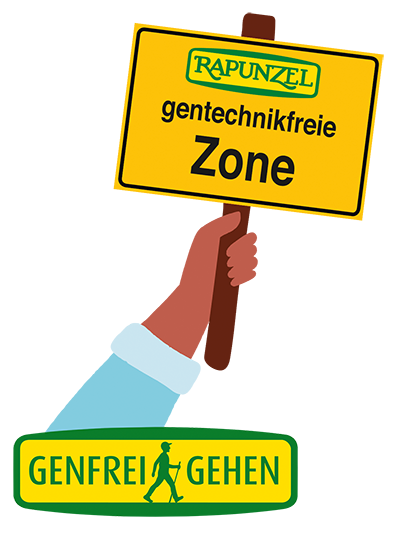 Today, in addition to our political activities, our daily work with organic products is the most sustainable commitment to a GMO-free world. Because we are 100% organic - from the cultivation all the way to the consumer. And this is only possible without genetic engineering.
But in the
long run
, we will only be able to oppose genetic engineering if we consistently develop our own extensive
organic varieties
for
organic agriculture
. That is why we actively support the
development of organic seeds
.