The HAND IN HAND donation
Commitment for a world that is worth living in
The HAND IN HAND fund has been existing since 1998 as a joint initiative of Rapunzel Naturkost and the German Environmental Aid registered organization (DUH).
Rapunzel supports the fund with annual donations. 1% of the purchase value of HAND IN HAND raw materials goes into the fund.

Since its foundation, the fund has supported a total of 468 projects in 64 different countries with a total sum of more than 2 Mio. Euro (as of January 2022). 

The HAND IN HAND fund supports ecological and social projects in Asia, Latin America and Africa: organic agriculture, womens projects, environmental education, access to clean water, reforestation and marine conservation. The focus of the fund is on small local initiatives. The fund money is used in a nonbureaucratic manner and provides help towards self-help. The fund is also used to support projects of our HAND IN HAND partners.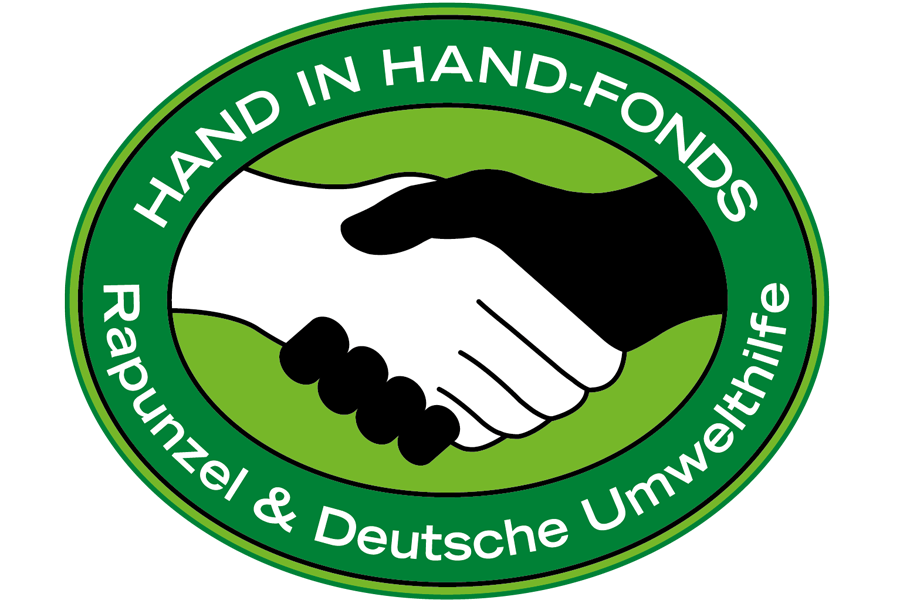 Important information: all donationns go 100% to the projects. 
All administrative costs are separately covered by Rapunzel.
Participate: make a donation or send us an application!
If you share our ideas and values of an ecologically, economically and socially fairer world, we are happy to find suitable projects for your donation. 
Or you are aware of interesting projects in countries of the global south that need financial support. 
Contact us:
handinhand@rapunzel.de
Next deadline:
We are revising our application process. Our deadline for applications in 2022 is to be defined. Please check this page for new dates.
HAND IN HAND fund donations account:
Deutsche Umwelthilfe e.V., purpose: Hand in Hand-Fonds
GLS Bank Bochum, IBAN: DE44 4306 0967 8040 4311 00, BIC: GENODEM1GLS
The HAND IN HAND fund is managed by Rapunzel Naturkost and the German Environmental Aid (DUH). The fund has been supporting projects all over the world since 1998. Two impressive examples in case show what influence the fund may have: 

Nature conservationists in Costa Rica bought approximately 350 hectares of former cattle pastures in the Rio Nosara headwaters. In 2009, they reforested the pastures with native trees and built an environmental center. Today, the river once again carries water year-round and farmers and school children are educated in the environmental center. 

The fund supported the project once again in 2013. Schoolgirls in Tanzania no longer need to walk for miles to get clean water. Thanks to the new sanitary facilities, they save long foot marches and have more time for their school routine.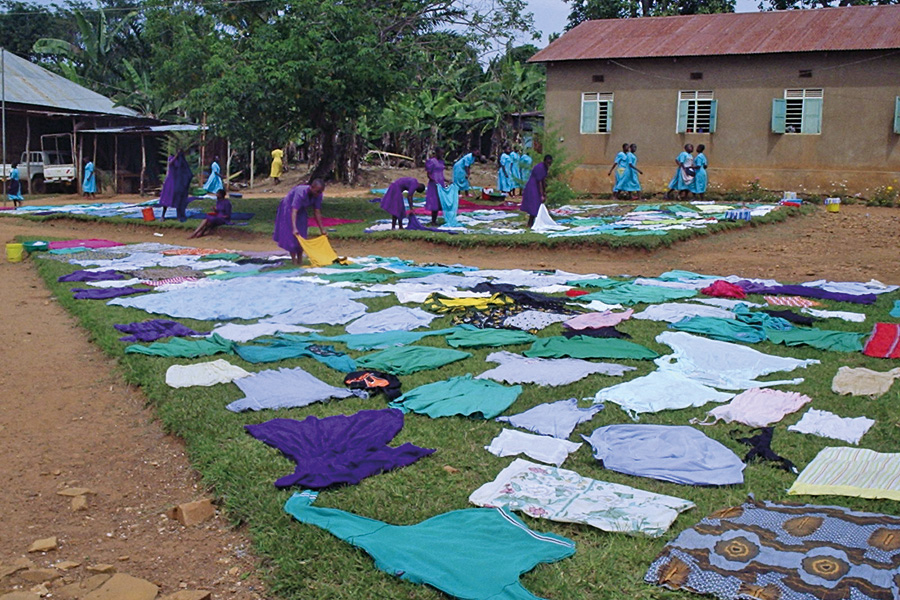 Laundy day at the Hekima Girls' Secondary School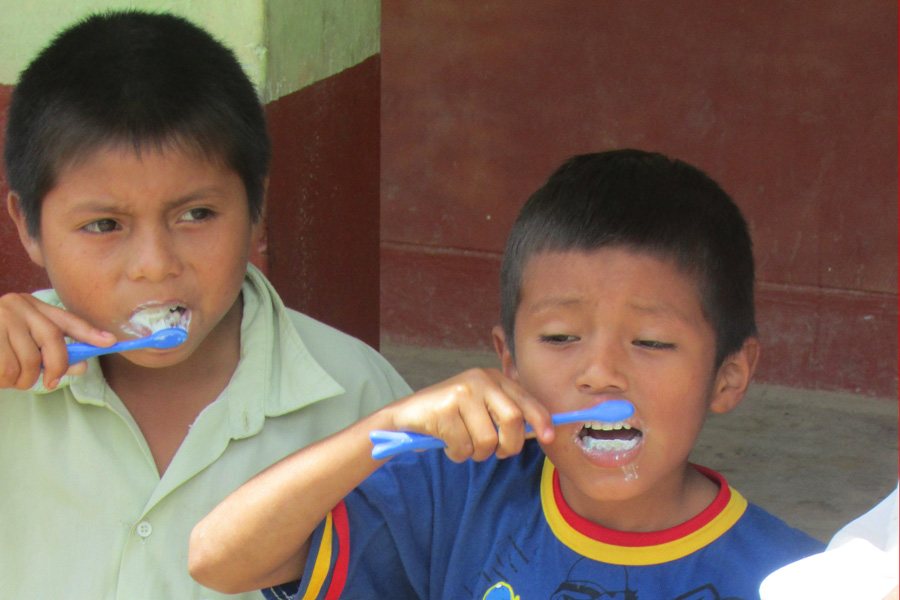 The fund is the result of the close, long-time cooperation between Rapunzel Naturkost and the German Environmental Aid. Together we developped and implemented an exemplary support system with sustainable effects: one percent of the purchasing value of HAND IN HAND products goes into the fund. Additional financial donations from natural health food shops and private persons complement the fund. Joseph Wilhelm, company founder and managing director of Rapunzel had the idea for the fund. 

An important characteristic of the support system: we put a lot of emphasis on the interaction of education and ecological and social improvement. Moreover, we want to support projects that strengthen the self-responsibility of civil societies. Until now, the fund supported 443 ecological and social project in 61 countries around the world. Financial support amounting to a total sum of almost 2 Mio. Euro went to selected projects (as of June 2021).