all recipes

Beverage
Easy Horchata with rice and cinnamon
Details
cooking time: 45 min plus cooling down
preparation time: 10 min
vegan
kaltes Gericht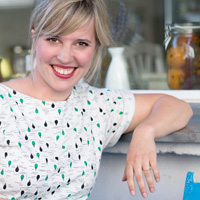 Ellen
(BerlinKitchen)

Method
Add rice, coconut milk and cinnamon sticks to a medium pot and bring to a slow boil. Cover and let boil for about 45 min. When mixture is thick remove it from the heat and let cool to room temperature.
Remove the cinnamon sticks and add the mixture to a blender with the ground cinnamon, almond milk, vanilla and maple syrup. Blend well for 3 minutes until horchata is very smooth and creamy.
Now strain the horchata through a sieve and chill in the refrigerator. Serve over ice with a dash of cinnamon on top.
Ingredients
for 4 servings - 1 liter