A model school at the equator: education and organic agriculture for Africa
In Swahili, the lingua franca of Eastern Africa, Hekima means wisdom, knowledge or intelligence. The school does credit to its name. The graduation rate is excellent, the grades are among the best in the country although the school is not a place that is ruled by an unpleasant aura of strictness. The pupils get perfectly equipped for their continuing educational path at a high school or the university.

Not all the graduates (but many), however, will continue with their studies. Some pupils will get married in their villages and stay at home. Not every Hekima graduate with an academic degree will find an appropriately qualified job in a stable, but poor country like Tanzania.

That is the reason why Sr. Esther puts such great emphasis on preparing her students not only for an academic career at the university, but also for the possibility of taking over the parental farming operation with knowledge in organic farming. Such a "dual education" is also supported by the Tanzanian government, since the government included the self-sufficiency of the Tanzanian farmers in its political agenda.

The work in the school garden and an education in organic farming methods are integral elements of school life. The pupils present the visitors the crops that they grow in the school garden. In the cafeteria they explain about homemade organic plant protection products.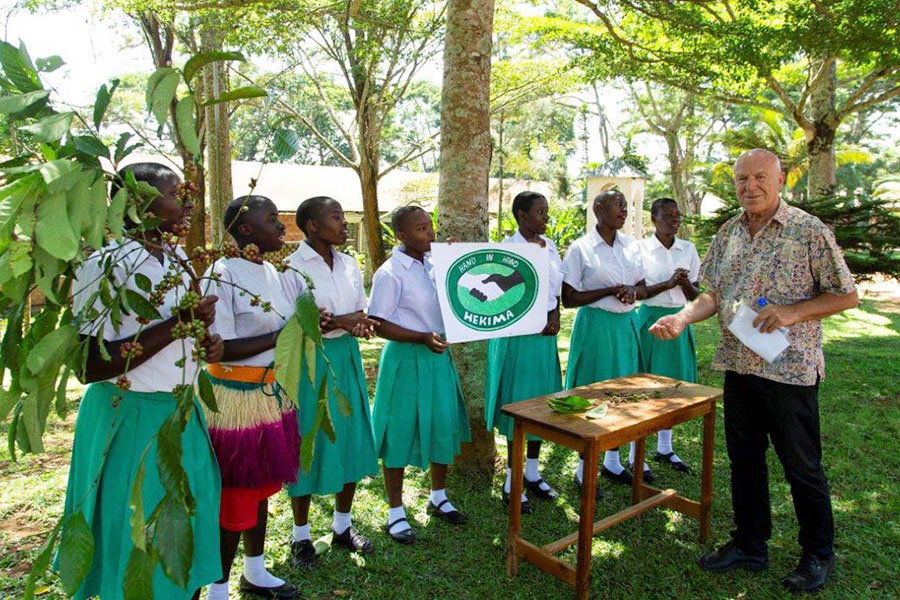 At different stations, the pupils proudly present the crops from their school garden.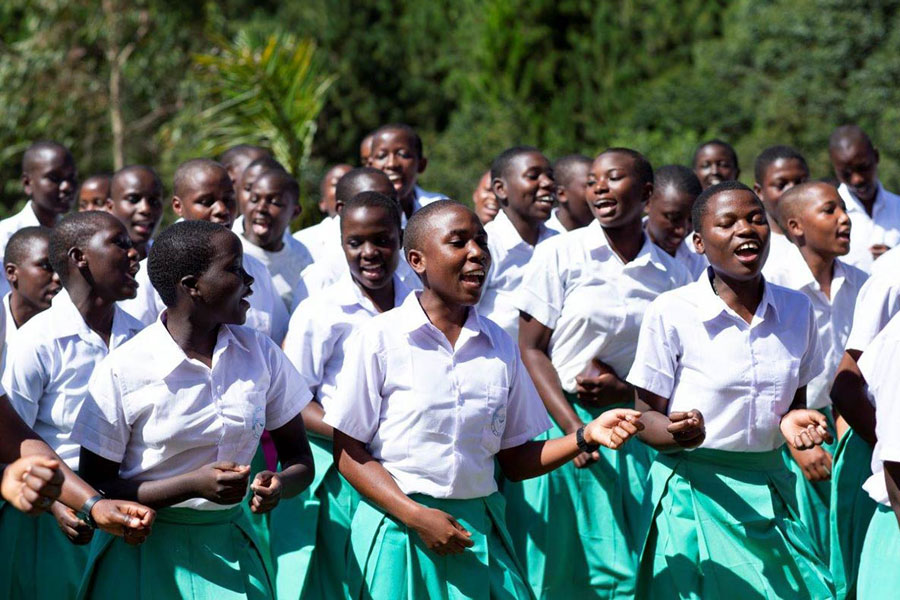 More than just an African stereotype: the tremendous energy that the pupils have for dancing and singing is very touching.
The girls take this knowledge home to their parents – many of whom are members of the KCU Cooperative from where Rapunzel sources its fair-trade coffee. In this way, the pupils slowly bring about the change towards a more ecological agriculture.

This is very important, because international agricultural corporations from the US or China also have a growing influence in Tanzania. The corporations purchase vast expanses of farmland for their reckless cultivation of monocultures.

As of now, Hekima does not yet employ an independent teacher for organic farming practices. The pupils learn the organic principles and the hands-on farming practices from the nuns and from teachers who get supported free of charge by a state-run counseling center in the town of Bukoba. Sister Esther emphasizes, however, that Hekima wants to further expand the organic farming lessons. The school already owns additional farmland for the enlargement of the school garden; now the school needs to establish additional structures for the teaching of agricultural theory and hands-on methods.