HAND IN HAND – Anapqui / Bolivia
At around 3500 – 4200 m a.s.l. the smallholder-cooperative ANAPQUI (Asociación Nacional de Productores de Quinua) grows its quinoa for Rapunzel. Felicidad Gonzales is one of the cooperative's peasants and members: "It's pleasing how quinoa cultivation has developed through the years. In the end we owe that to organic farming and fair trade. A lot of families returned because of the good prospects quinoa cultivation offers today".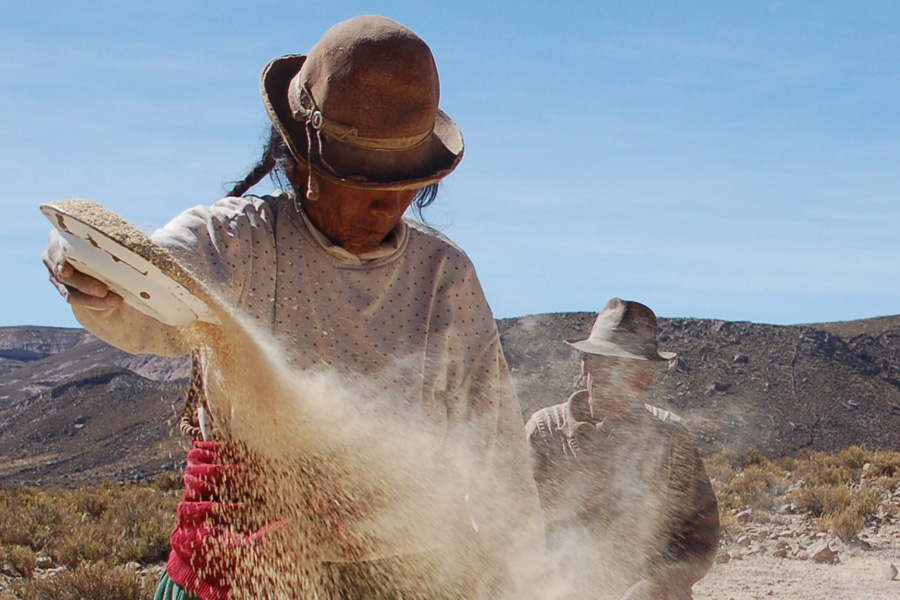 Small and big grains are separated manually in the wind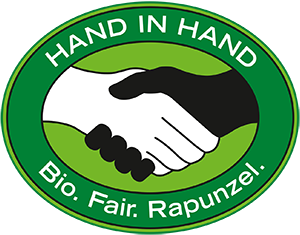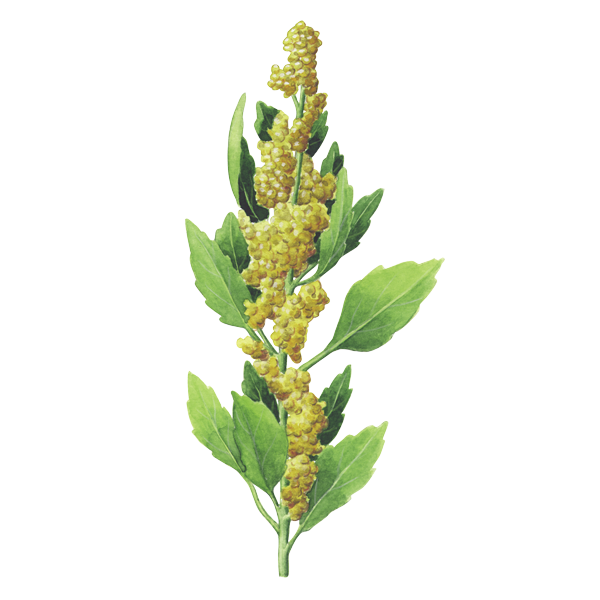 HAND IN HAND Products
Cultivation, Processing and Export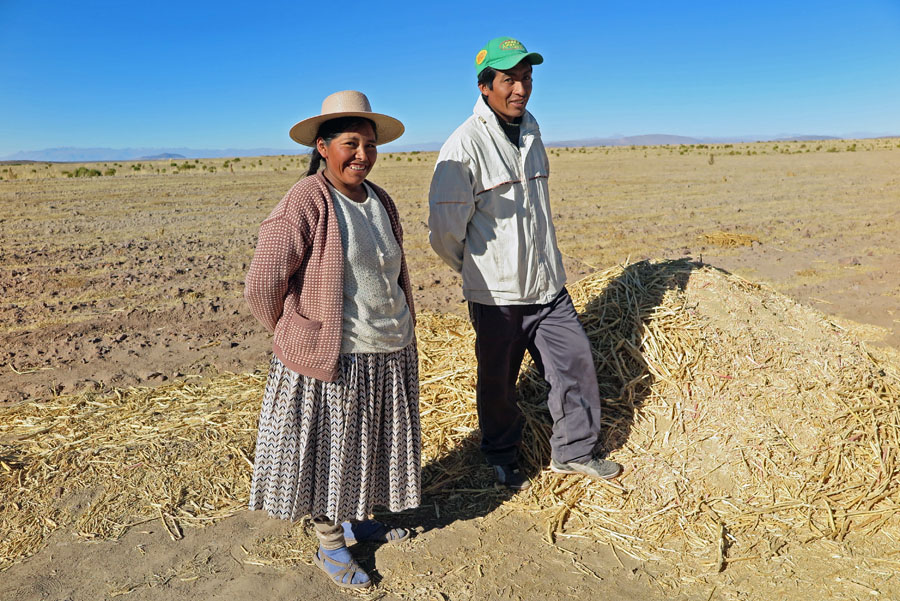 Traditional manual labor

The traditional cultivation of quinoa required a lot of manual work and was very time-consuming. Because of the increasing demand the quinoa is not only cultivated on impassable slopes but also on plains. The soil is prepared with machines but the harvest is done by hand. The quinoa is threshed by a tractor driving over the quinoa. After the threshing the quinoa is separated manually using the wind.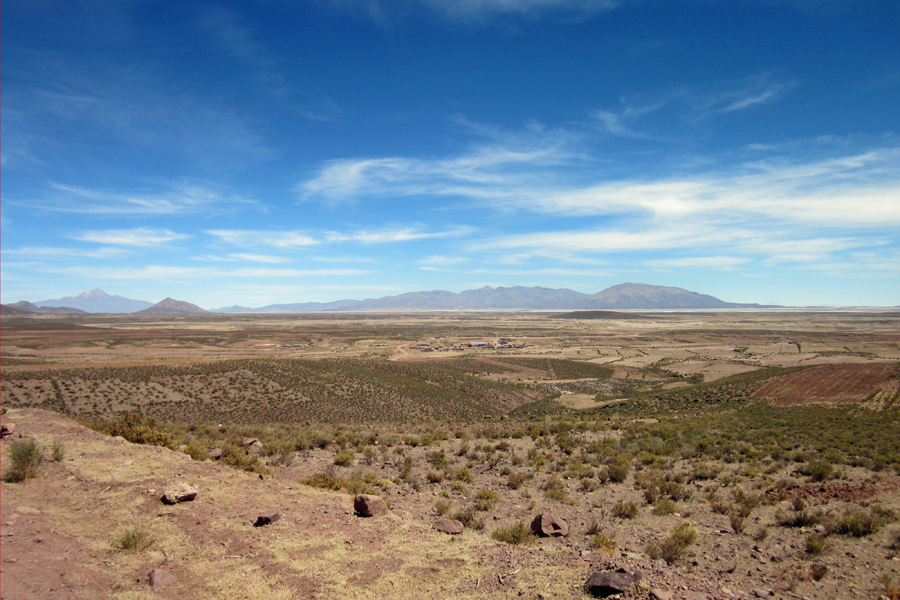 The HAND IN HAND Fund helps

Aside from quinoa, potatoes and beans are grown traditionally for subsistence in the high plains and almost every peasant raises cattle, mostly lamas. As traditional, manual quinoa cultivation requires a lot of work and time, intensive quinoa cultivation methods spread more and more destroying the natural vegetation as the soil is ploughed by tractors. Even after years of lying fallow the soil surface hardly recovers. Rapunzel therefore funds the afforestation of the high plain with bushes and shrubs as well as the development of alternative and sustainable forms of cultivation through the HAND IN HAND fund (funded with 9.000 € in 2006 and 2008).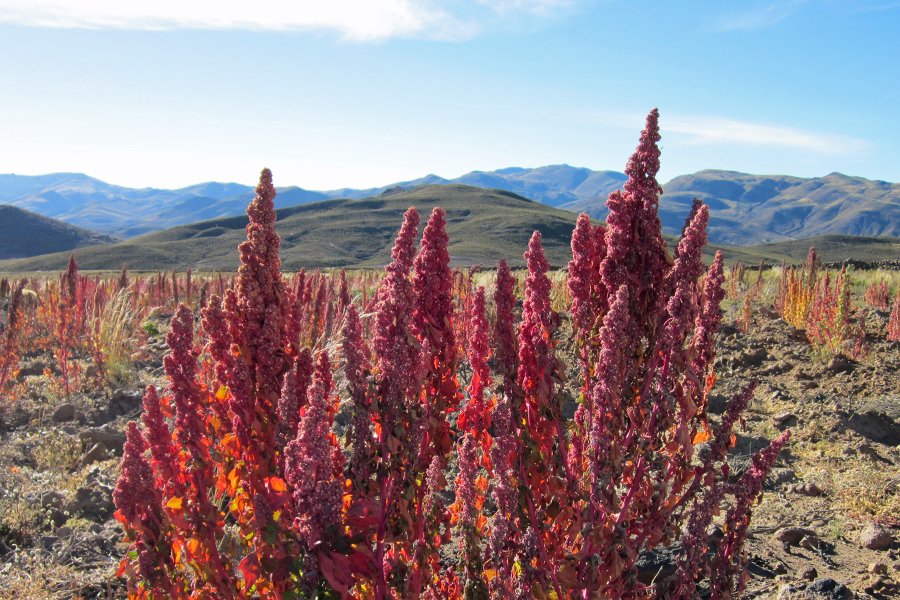 "The grain of the Incas"

For millennia, quinoa has been a greatly significant crop for the Andes' natives. The plant itself is a yearlong, 0.5 – 2 m, very resistant herb that blossoms even on scant and salty soils and under extreme conditions. The remarkable protein content of about 15% and the high concentration of iron, magnesium, zinc, calcium and vitamin E make quinoa a high-grade food that excellently adds to a balanced and healthy diet: Quinoa can also be used as a kitchen all-rounder.