HAND IN HAND – KCU / Tanzania
The Kagera Cooperative is located in the temperate tropical highlands of Tanzania. Nearly 14,000 certified organic smallholders are cultivating coffee in the traditional way (mixed cultivation with bananas, beans and other fruits) each on about 0.6 ha land. Rapunzel uses the beans for its Gusto Café Espresso and Gusto Café Viva.

HAND IN HAND products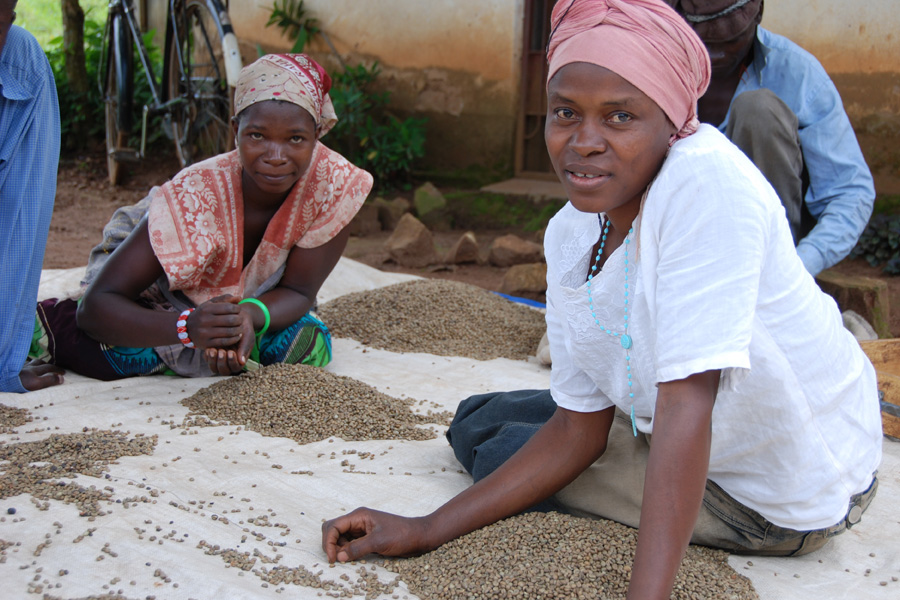 Cultivation, processing and support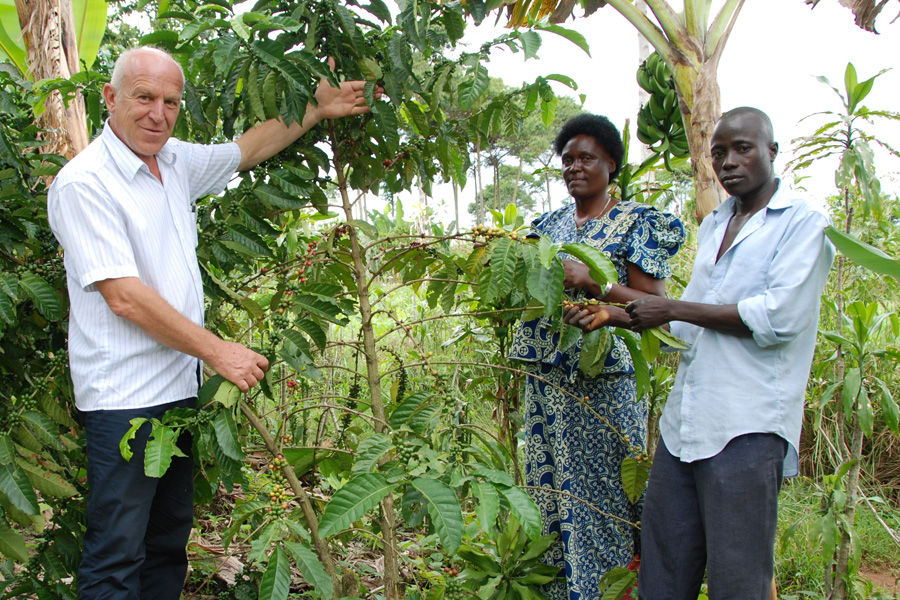 Organic coffee from Tanzania since 1999

Rapunzel sources organic coffee from the farmers of the Kagera Cooperative Union since 1999. The subsidiary cooperatives of KCU with sonorous names such Ibwera and Kachwezi are also certified organic since 2001. On average, the farmers possess only about 1,000 square meters of arable land of which they cultivate 600 square meters.

Since the mid-nineteenth century coffee has been cultivated in traditional mixed cultivation which means that coffee is grown together with other plants such as bananas, beans and other fruits. In this way, an individual farm produces an average of approximately 150 kg dried coffee cherries per year.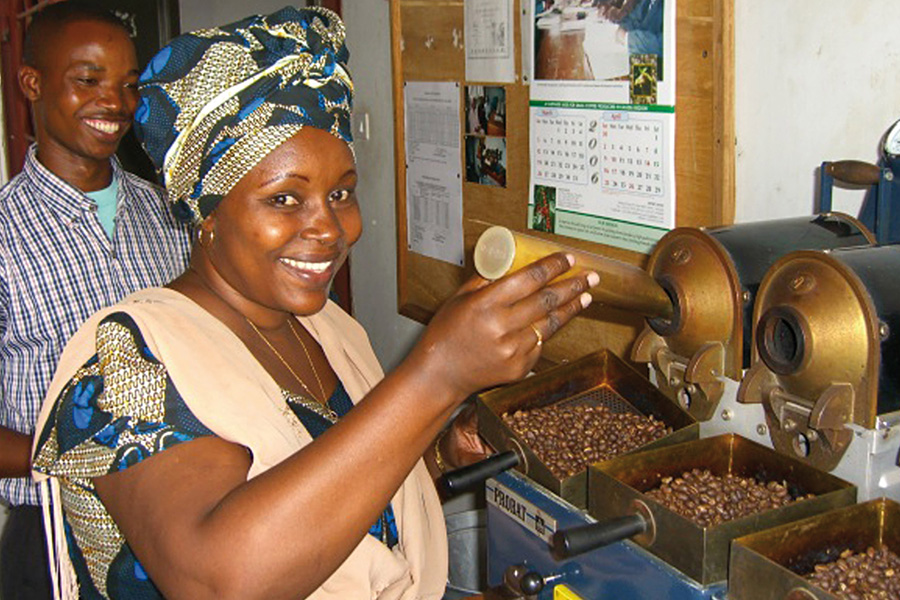 Focusing on quality

Organic cultivation offers a possibility for Tanzanian farmers to resist the price pressure on the world market and to focus on quality instead. Long-term trade relations help securing the small farmers´ income level.

Of special importance is also early payment: farmers receive 60 % of their payment when delivering their coffee. At the end of the season they get an additional payment that depends on the annual account of the cooperative.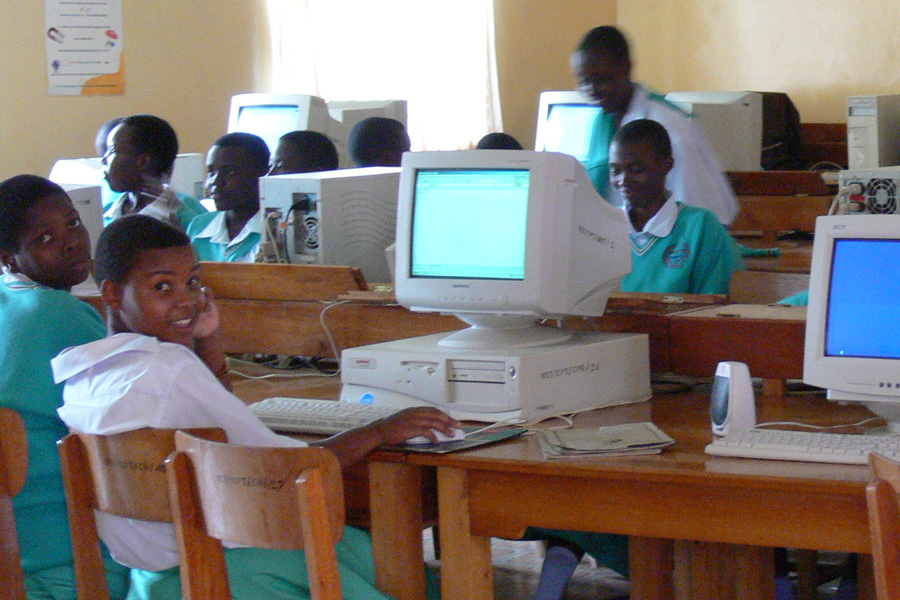 Hekima girls´ school

Hekima Girls´ Secondary School is one of the few opportunities for girls in this region of Tanzania to attend school. Because of the difficult economic situation in the country, usually only boys are given the opportunity to attend school. However, if the African continent wants to have ecological, social and economic success, it needs well educated women.