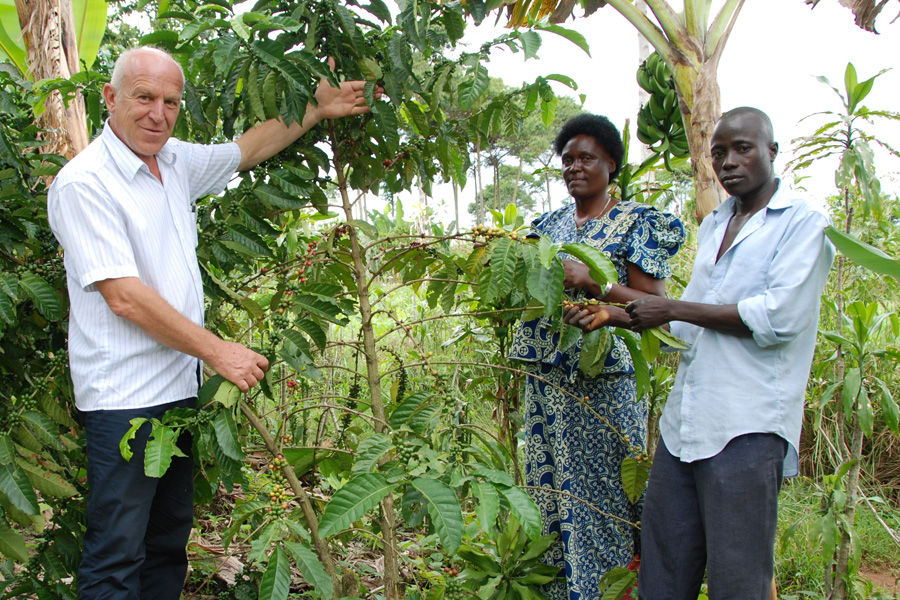 Organic coffee from Tanzania since 1999

Rapunzel sources organic coffee from the farmers of the Kagera Cooperative Union since 1999. The subsidiary cooperatives of KCU with sonorous names such Ibwera and Kachwezi are also certified organic since 2001. On average, the farmers possess only about 1,000 square meters of arable land of which they cultivate 600 square meters.

Since the mid-nineteenth century coffee has been cultivated in traditional mixed cultivation which means that coffee is grown together with other plants such as bananas, beans and other fruits. In this way, an individual farm produces an average of approximately 150 kg dried coffee cherries per year.