Coffee packaged without aluminum
Rapunzel coffee beans in aluminum-free packages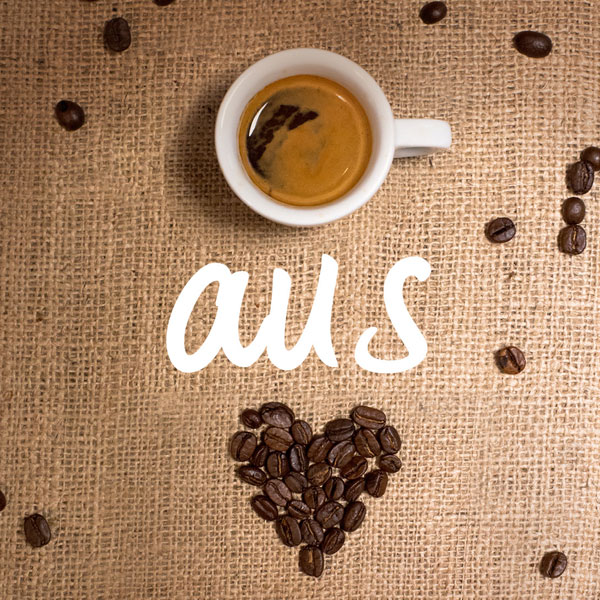 Good news for coffee packagings: Rapunzel Gusto coffee packages are completely aluminum-free. Before, the inner package layer was aluminum-coated. Now, we have found a solution that provides the best product and aroma protection even without aluminum.
The reason why the packagings were previously aluminum-coated had to do with the fact that aluminum is particularly well-suited for the physical protection of coffee beans and for the protection of the coffee aroma.
As of now, the popular "Gusto" coffee varieties are available in OPP/PE packages. OPP/PE foils have excellent barrier properties that preserve the aroma. At the same time, they are completely recyclable, more stable and more tearproof than aluminum.
Rapunzel continuously examines environmentally-friendly packaging solutions that comply with our high requirements for product and aroma protection, for ecology, for GMO-free raw material recovery and for technological and economic criteria - our goal is that everybody can enjoy our food products without any remorse!
What is OPP foil?

OPP foil is a special foil that is made of propylene (PP). Next to polyethylene (PE), polypropylene is a frequently used plastic compound in the packaging industry. OPP is often used for the production of compound foils. Due to a special production process, OPP is more resistant than other packaging materials and therefore perfectly suited for product and aroma protection.
What are compound foils?

Compound foils are multi-layered foils that are produced through the combination of different or simmilar materials. This results in flexible packaging materials that comply with specific requirements. The demands on foil packagings for food products are very complex:
Protective factor: packagings are needed in order to protect a product in order to ensure a long shelf life. The protective factor also includes the protection against mechanical effects or UV radiation.

Environmental compatibility: foil packagings should be as environmentally-friendly as possible - they should be recyclable or reusable.
Convenience: the package should be user-friendly. It should be possible to easily open and/or reclose the package. Also the haptics play an important role - the packaging materials should have a good feel to them.
Workmanship: packaging materials should be usable in all common packaging machines and of course in all Rapunzel packaging plants. This means that technical requirements and a problem-free handling in the packaging plants also play important roles.