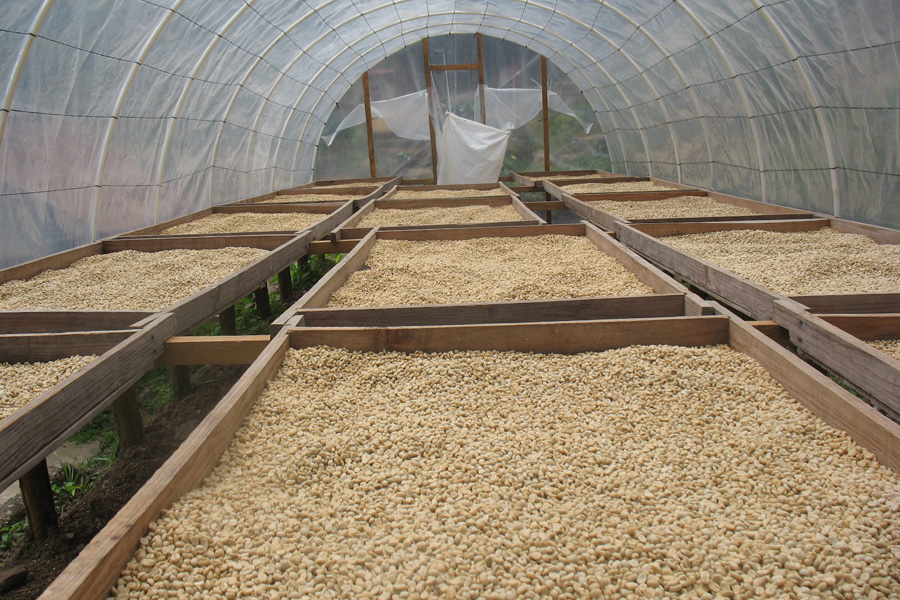 Cultivated in the highlands

In Honduras, Arabica coffee is grown in the highlands at altitudes ranging from 1,000 to 1,800 meters. In the farming cooperatives of Coaquil and Comisajul the coffee is cultivated by approximately 110 farmers. In addition to growing coffee the farmers also have other sources of income such as the cultivation of cereals or cattle farming.

The coffee is harvested by hand – only mature, red coffee cherries are picked from the coffee tree. Subsequently, the red pulp is removed and the coffee beans are dried in the sun.

In the processing plant of Hawit Caffex, located near the megacity of San Pedro Sula, the parchment surrounding the bean is removed mechanically. After hulling the beans are shipped to Germany for roasting.