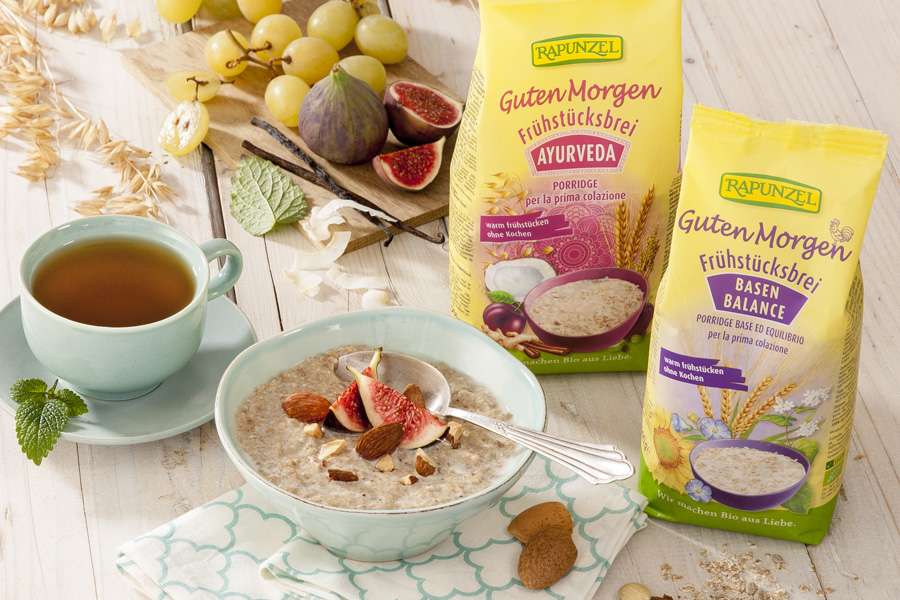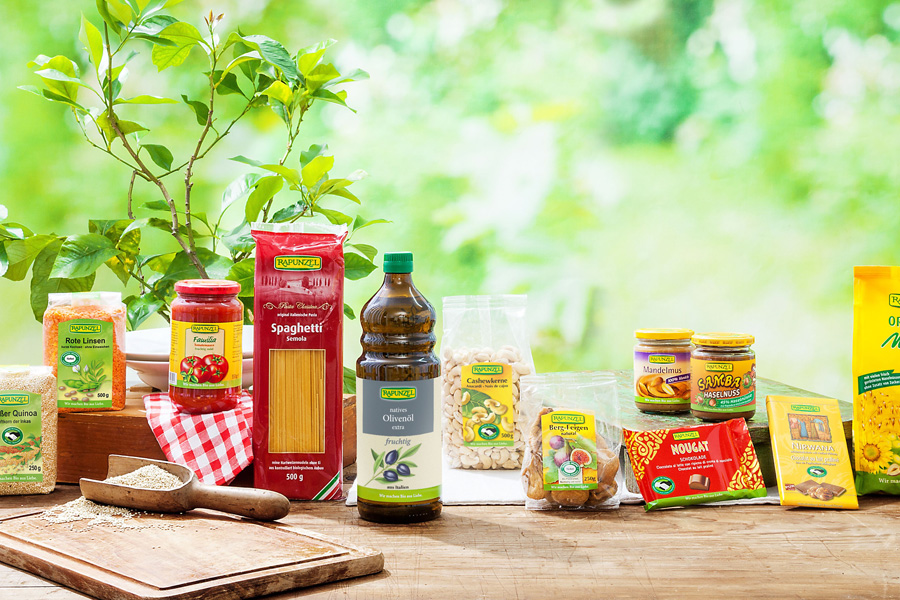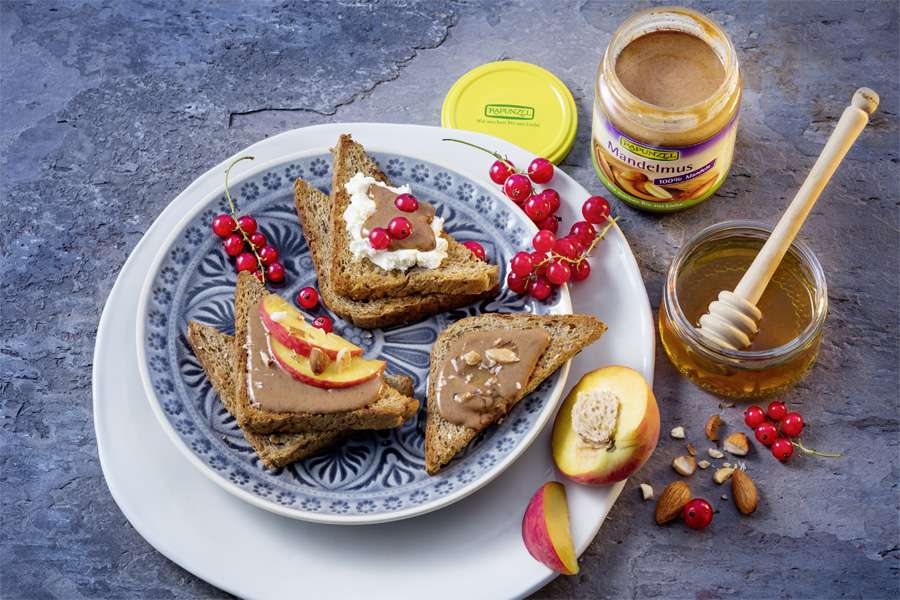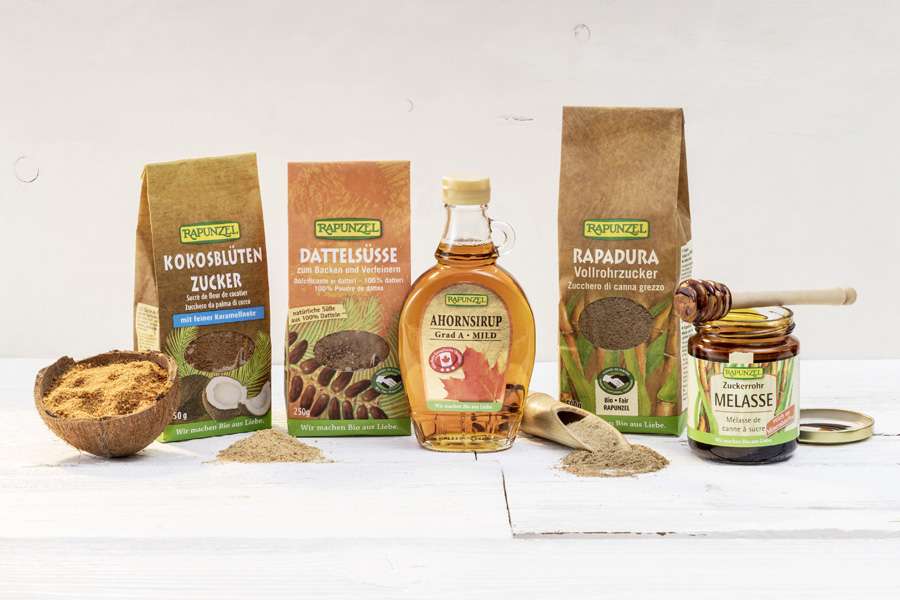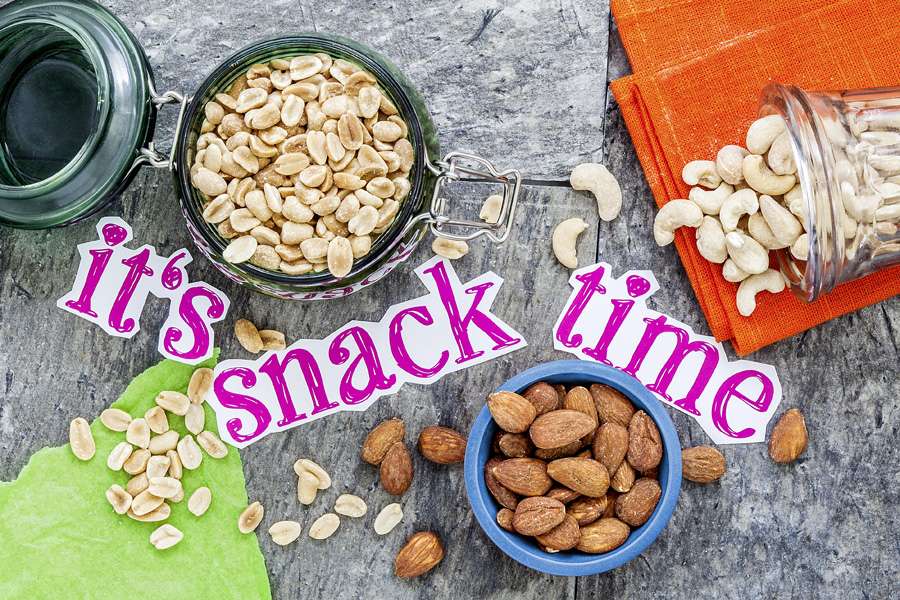 Products
Around 550 products in organic Rapunzel quality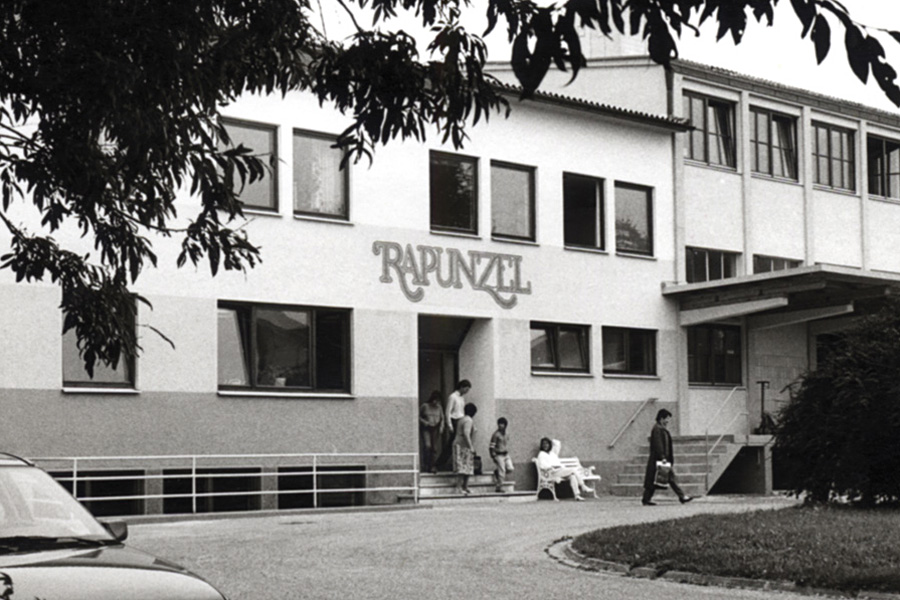 Company History
In 1974 Joseph Wilhelm and Jennifer Vermeulen founded a company named Rapunzel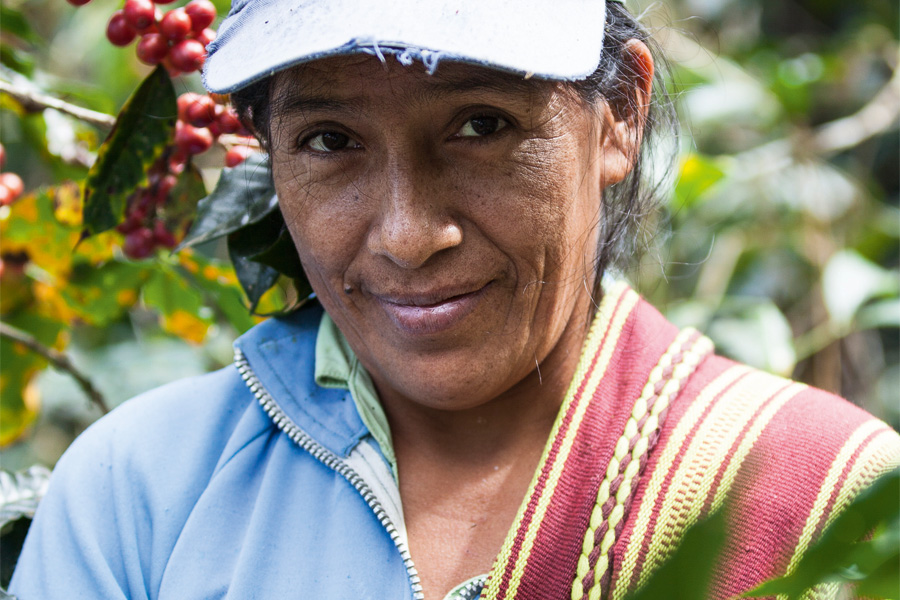 Fair Farming
The HAND IN HAND program is Rapunzel's proprietary fair trade program.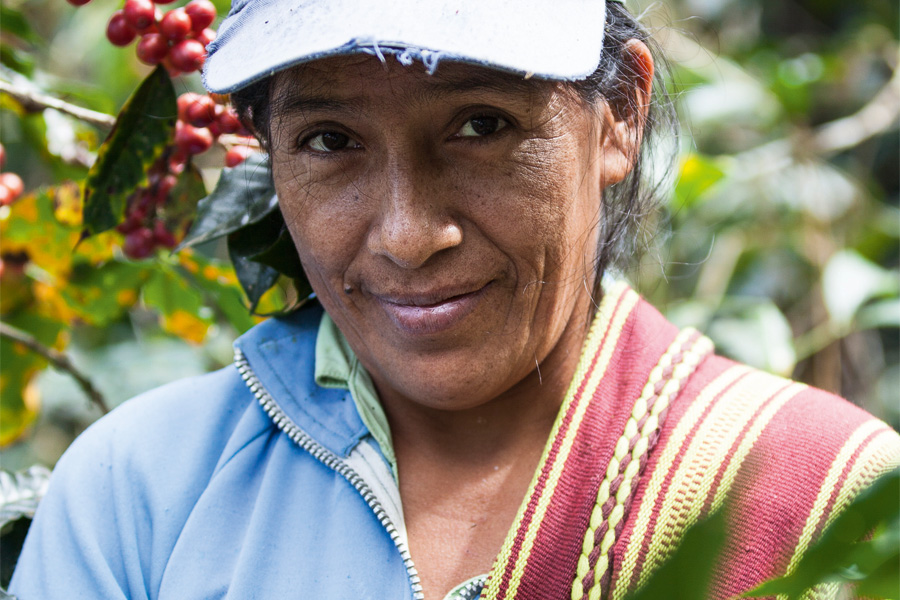 Fair Farming
The HAND IN HAND program is Rapunzel's proprietary fair trade program.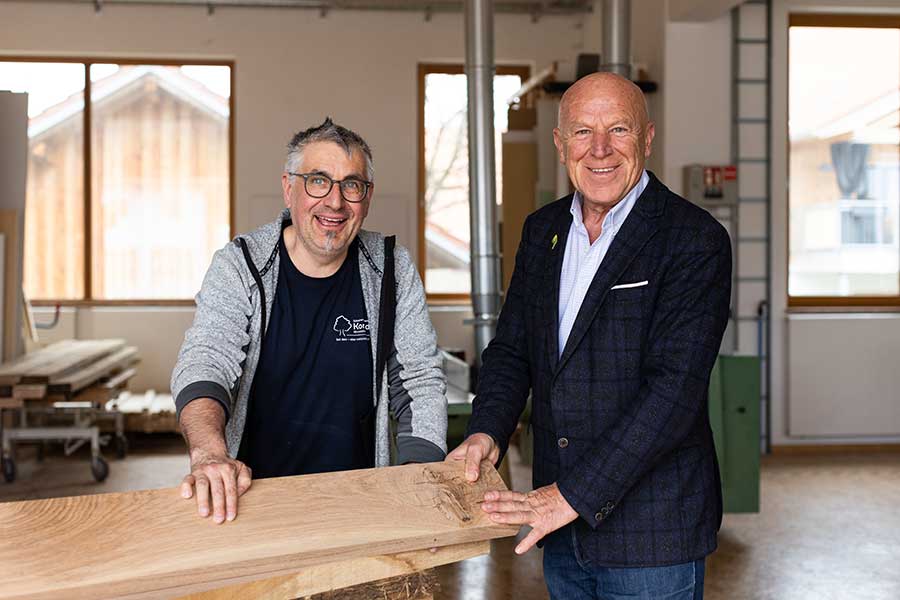 From the love for real things
The carpenter who equips the visitor center with a cooking workshop, among other things, comes from the immediate neighborhood. What carpenter Georg Konrad and Rapunzel founder Joseph Wilhelm have in common is the desire for the real thing - in the form of solid wooden furniture or in the form of real organic food.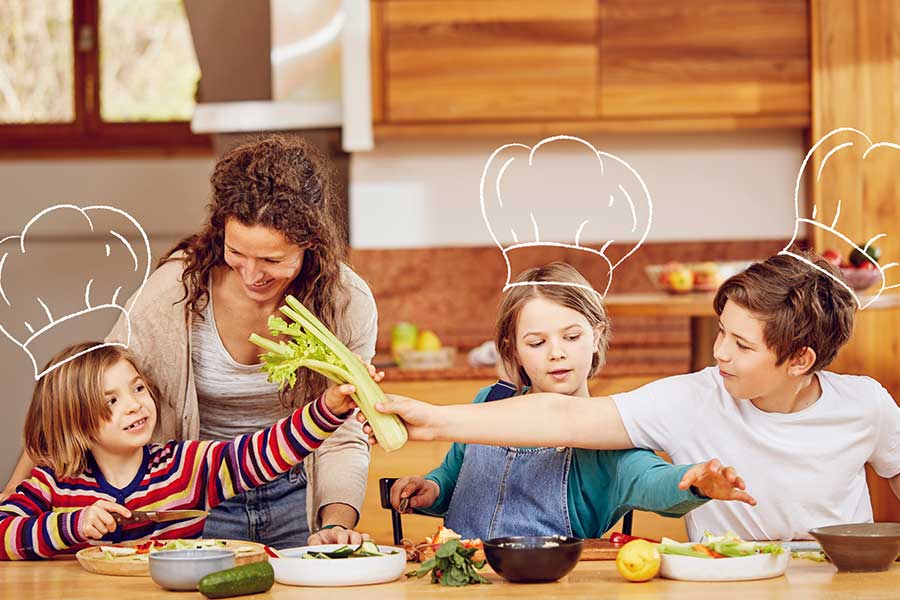 Cooking with kids
Working together with children in the kitchen is incredibly fun! In our recipe collection "Cooking with children" you will not only find delicious recipes for young and old. We also have tips and tricks on how fresh organic vegetables can find a greater share in children's recipes.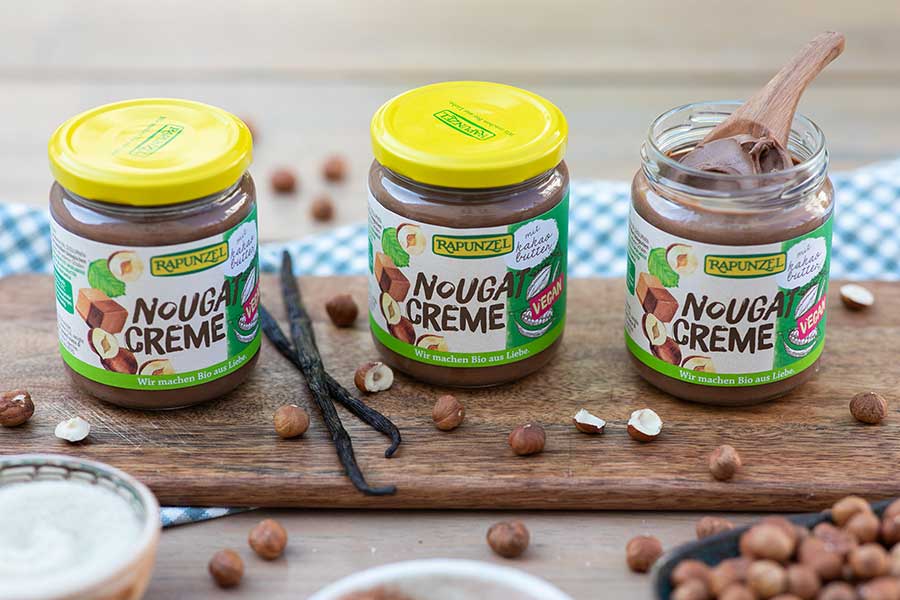 NEW: Nougat cream with cocoa butter
Our new nougat cream combines 33% freshly roasted hazelnuts and the best cocoa. This gourmet product is creamy and melts in your mouth - thanks to fine cocoa butter. The cream is made without palm oil and is therefore suitable for all those who would like to do without this ingredient. It is worth trying.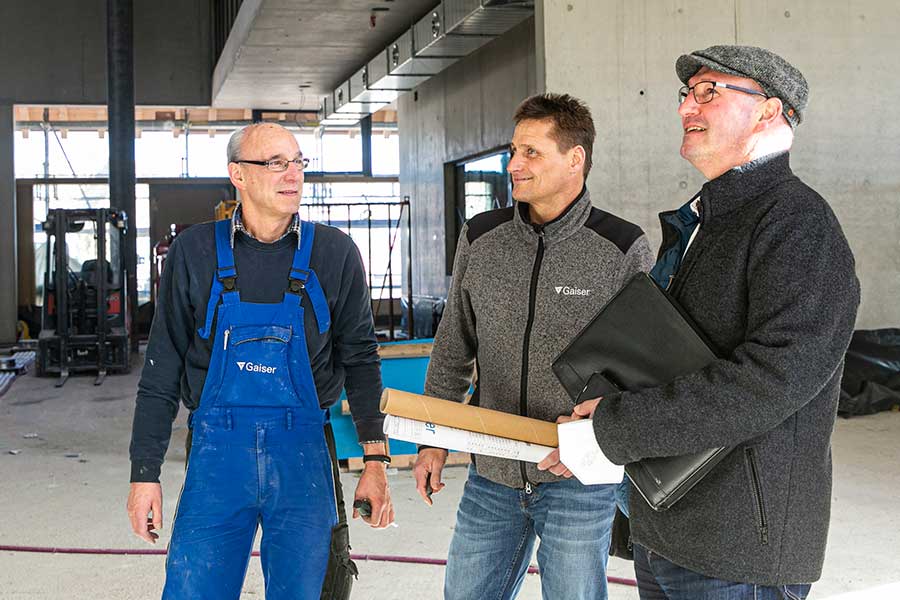 Environmentally-friendly heating in the visitor center
In our blog on the construction of the visitor center, you can read about how the building will be kept warm with the help of the coffee roastery and why the technical building equipment is all about visitors not noticing anything about heating, ventilation and the like.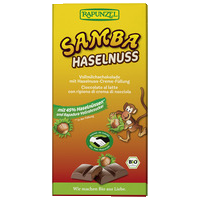 Samba chocolate HAND IN HAND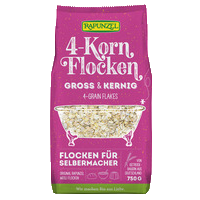 4 grain flakes wholemeal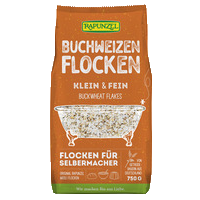 Buckwheat flakes wholemeal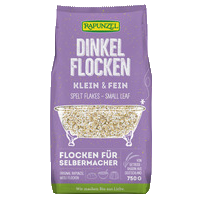 Spelt flakes wholemeal small leaf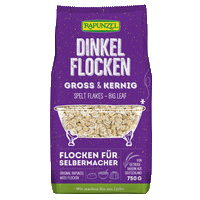 Spelt flakes wholemeal big leaf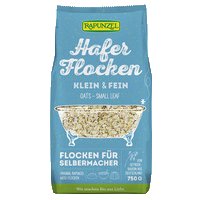 Oats, small leaf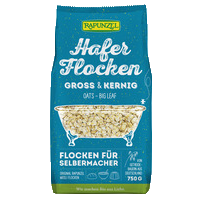 Oats, big leaf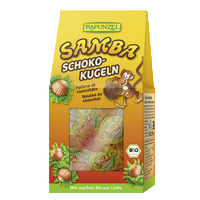 Samba chocolate balls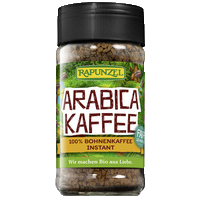 Arabica coffee instant bean coffee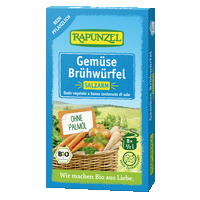 Vegetable stock cubes low salt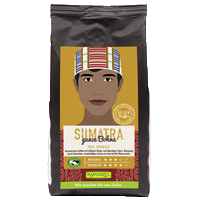 Hero coffee Sumatra, whole beans HAND IN HAND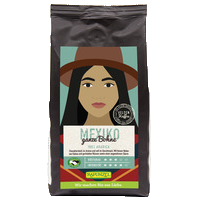 Hero coffee Mexico, whole beans HAND IN HAND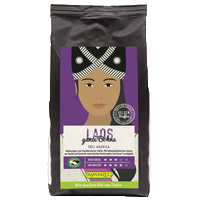 Hero coffee Laos, whole beans HAND IN HAND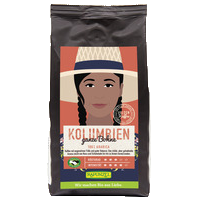 Hero coffee Colombia, whole beans HAND IN HAND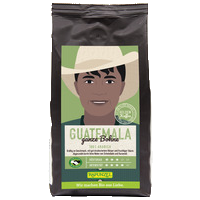 Hero coffee Guatemala, whole beans HAND IN HAND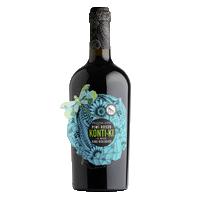 KONTI KI - PIWI Rosso IGT
Compact information: background & product knowledge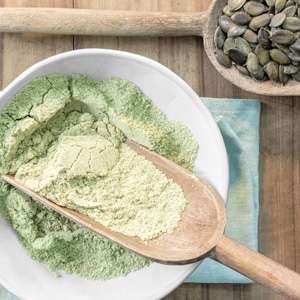 Flour made of seeds, legumes and nuts
naturally gluten-free and high-protein
Fewer carbohydrates, more proteins and naturally gluten-free: Rapunzel special flours that are made from seeds, legumes and nuts make it easy to do without conventional flour and are fun to experiment with for baking.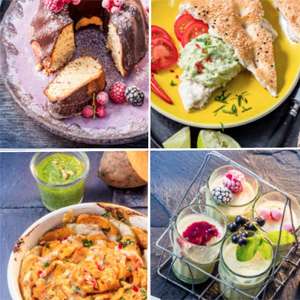 Nut butter - power in the jar
Cooking, baking, or simply enjoying by the spoonful...
Nut butters can refine many meals. Use for seasoned or sweet dishes, for Asian food or in the traditional kitchen, for warm and cold dishes, for baking, cooking, nibbling, for stirred dishes or for shakes - everything is possible with our nut butters and nut spreads!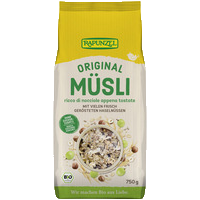 We legalized Müsli
The original muesli was the first Rapunzel product back in 1974
The most important basis for good muesli are top quality ingredients. All cereal flakes for Rapunzel muesli and breakfast cereals come from domestic cultivation.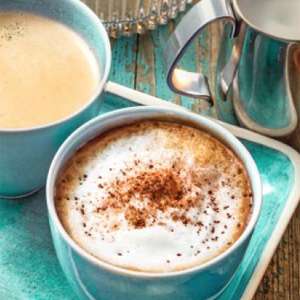 Barista @ Home
criteria for good coffee
Rapunzel coffee is roasted in small quantities - small batches make it easier to control the roasting degree. But good coffee flavor also depends on your personal method of preparation ...
RAPUNZEL NATURKOST GmbH
Rapunzelstraße 1, D - 87764 Legau
Telefon: +49 (0) 8330 / 529 - 0
Telefax: +49 (0) 8330 / 529 - 1188
E-Mail: info@rapunzel.de