all recipes

Appetizer
Pizza bites with olives, artichokes und sun dried tomatoes
Details
preparation time: 20 min
time in the oven: 15 min
warmes Gericht
quick preparation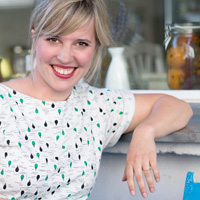 Ellen
(BerlinKitchen)

Method
Preheat oven to 220°C. Remove pizza dough from the paper and form a roll on a surface pepared with flour. Cut the dough roll into 12 to 15 small pieces. Form the pieces into balls and press them flat.
Distribute tomato sauce on top of the pizzas and garnish with the Emmentaler cheese, olives, tomatoes and artichokes - or other toppings, depending on your personal preference.
Sprinkle with some olive oil and season with salt and pepper. If you like it a little spicy, add a small amount of crema di peperoncino. Bake in the oven until golden brown, about 12 min, until the cheese is melted and the little pizzas are a bit crispy on the edges.
Ingredients
serves 15 pizzas bites
400 g ready made organic pizza dough
250 g grated Emmentaler cheese