HAND IN HAND – El Ceibo / Bolivia
El Ceibo was the first smallholder-cooperative to sell, beside raw organic cacao, processed semi-finished and finished cacao products on the local and international market. Since then El Ceibo produces and markets its own chocolates. This allows the cooperative's 1,200 associated families in Bolivia to collect some of the added value accumulated by processing their own agricultural raw materials.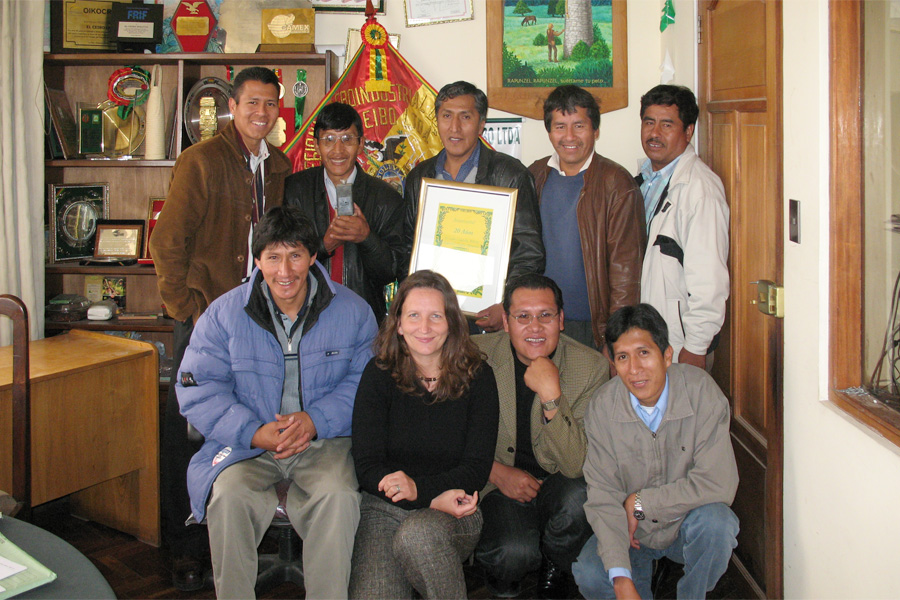 Visiting Bolivia: Barbara Altmann, head of raw material sourcing at Rapunzel with members of El Ceibo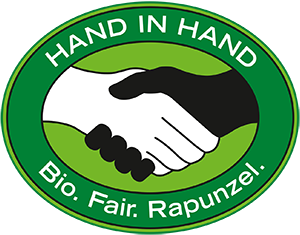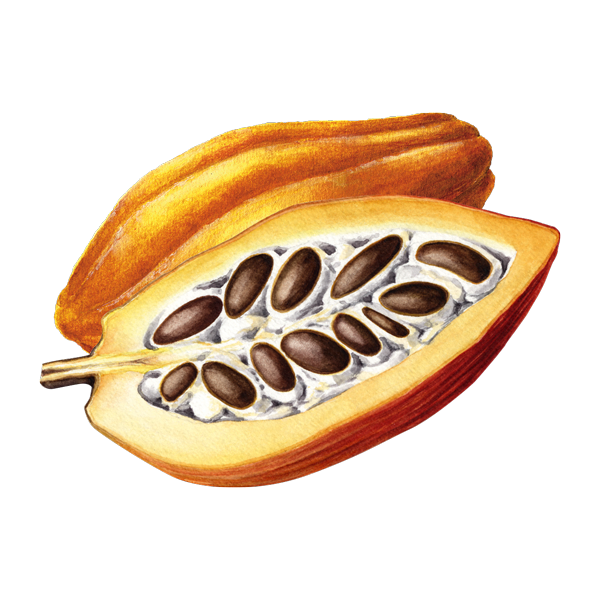 HAND IN HAND products
Cultivation, processing and export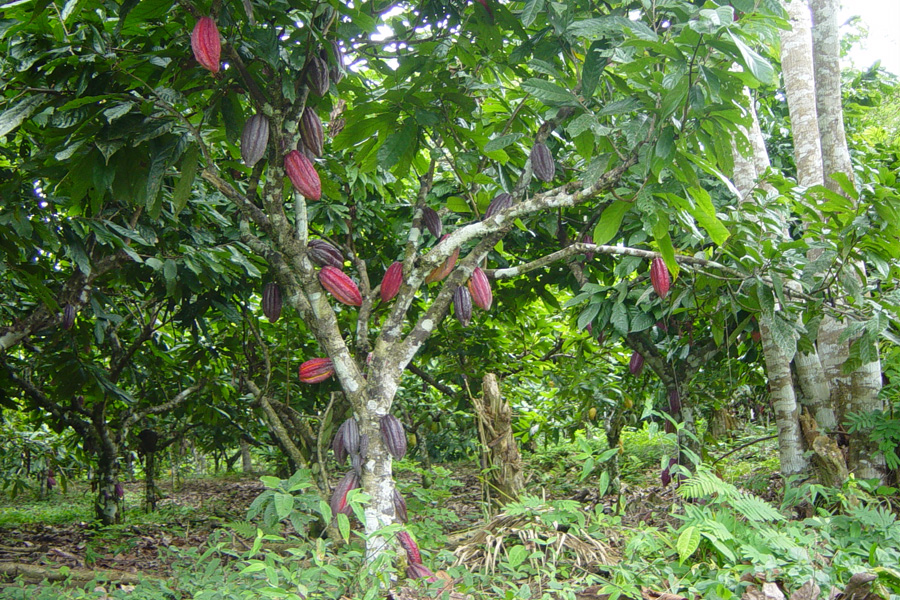 Originality, sustainability and adventure

Organically produced cacao from the tropical rainforest of Bolivia, home of the cacao tree Theobroma cacao, peasant families, extensive cultivation, ecological mixed cultivation and large areas of pure, untouched nature – a reality in the Amazonas region in the Alto Beni district where the El Ceibo cooperative is situated.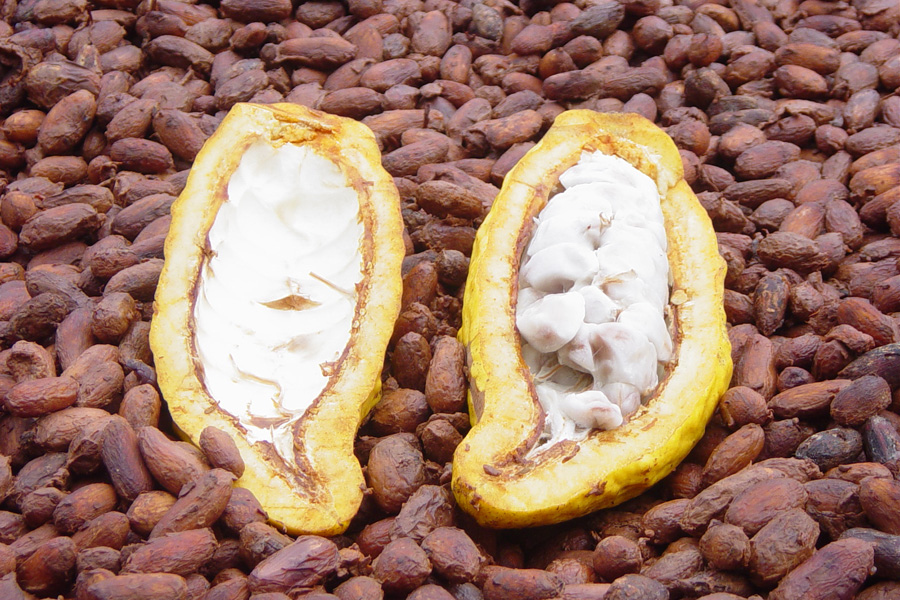 Emulating the rainforest ecosystem

In its research center ("centro experimental") El Ceibo grows a large variety of cocoa tree seedlings, native tropical trees, fruit trees, medicinal plants and lots more. The seedlings are sold both to members of the cooperative and to all others at an affordable price – in order to provide seedlings to peasants and locals, so they are able to farm their crop-growing parcels with various trees and plants (agroforestal system). This guarantees a sustainable and diverse cultivation and production – all inspired by the unique natural ecosystem of the tropical rainforest.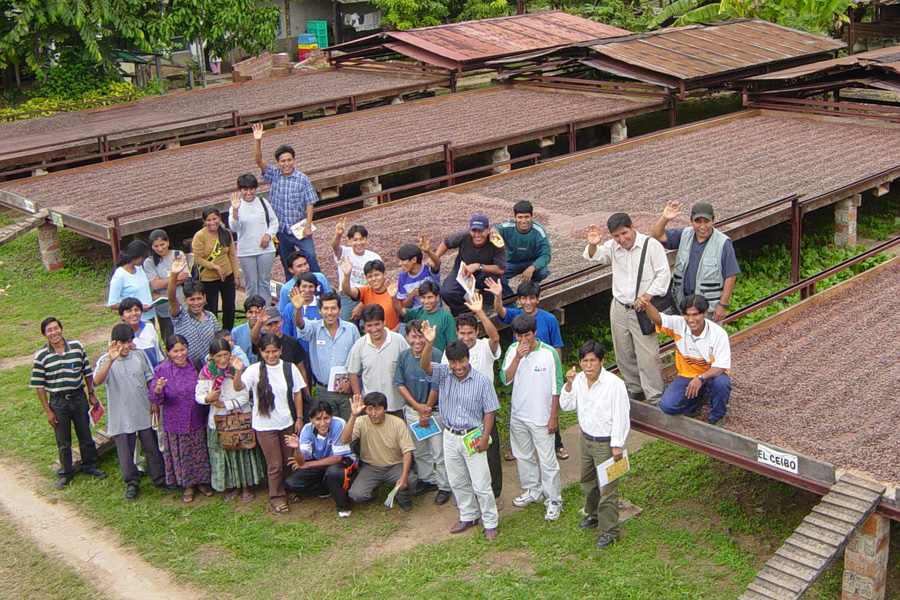 Benefiting nature and people

Most fascinating: this cultivation system that integrates sustainable subsistence agriculture and site-specific production of an export crop works effectively. And this is not just an advantage for the environment but also invaluable for the people in a country like Bolivia.