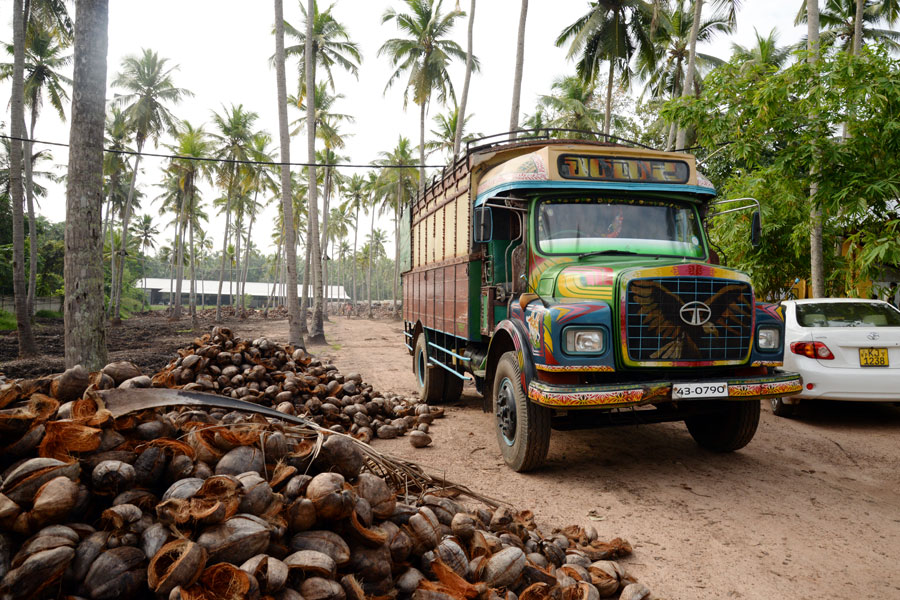 Coconut collection

Serendipol organizes the collection of the coconuts and the transport to the mill. Serendipol trucks pick up the coconuts from the farmers and bring them to a storage warehouse. There, the coconuts mature for severall days before the outer shell is removed. Removal of the outer shell makes the separation of the coconut pulp easier. "The additional maturation has no negative effect on the quality", states quality manager Mr. Dammika Dissanayake and confirms that this processing technique is commonly used in Sri Lanka. The removal of the outer shell even has positive effects on coconut quality, because it enhances the development of the different coconut aromas. Researchers found out that this treatment is ideal for the coconut varieties that are grown on the island of Sri Lanka.

However, once the outer shell has been removed, a quick processing is necessary.The fibers of the shells are either processed into compost or they are sold for the production of door mats.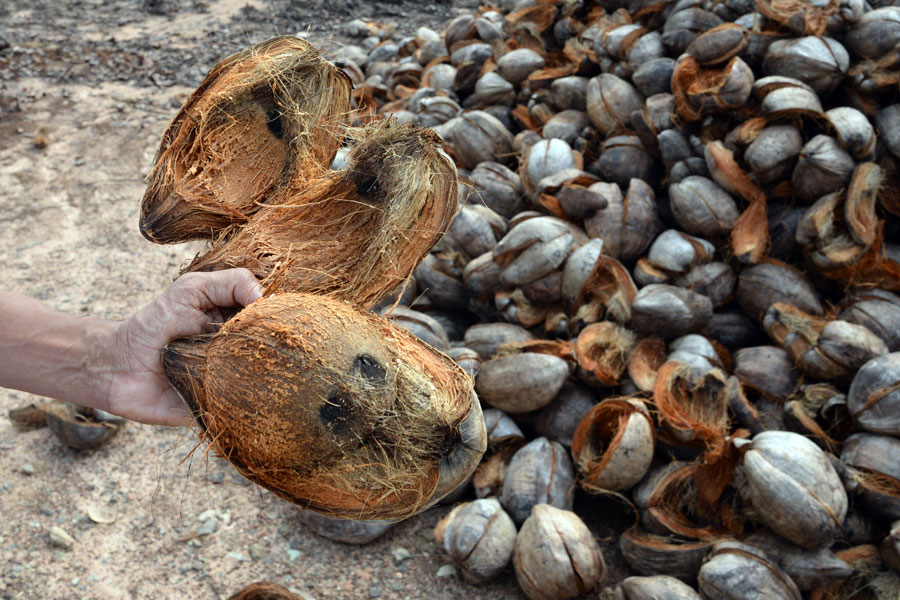 Excellent product handling

In the factory, the coconuts are further processed: workers smash and remove the hard shell. Subsequently, the pulp is washed, chopped and dried in warm air. The coconut oil is pressed mechanically from the dried coconut flakes.

Mr. Stephen Sven Hubbes who is responsible for product development and quality assurance at Rapunzel, was particularly impressed by the processing plant: " The entire production, including the drying process, the pressing process all the way to the filling plant have the level of very good European plants.

Not only with respect to cleanliness, but also with respect to quality and product handling. This is extraordinary, especially for a country like Sri Lanka."

Financing of local development projects