Pakistan: veggies in the desert
Project overview:
Sustainable food security management in villages of the Deh Akro-II desert region
Amount 2011:
5,000 EUR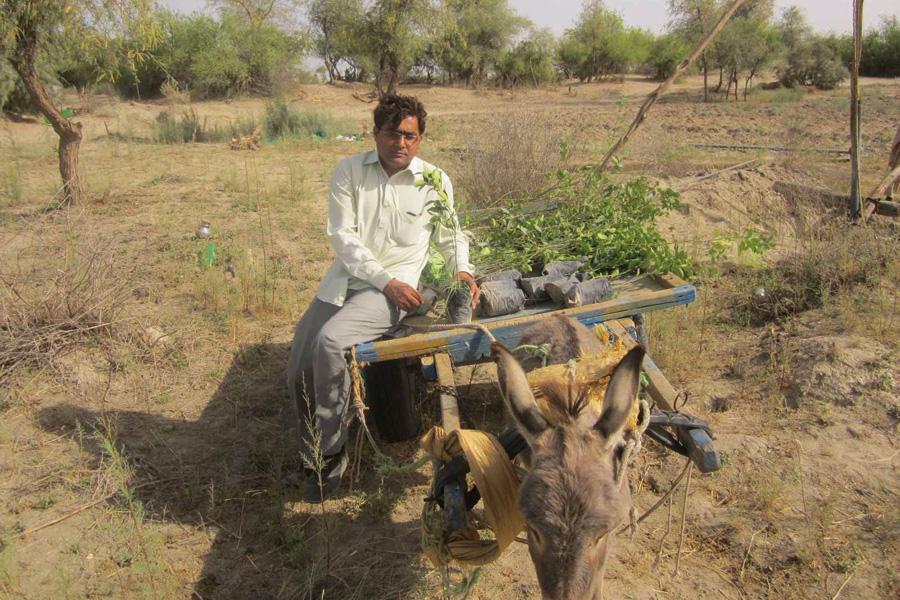 The desert wetland area of Deh Akro-Il is a unique water ecosystem in the desert, containing sand dunes, small lakes and swamps. Many endangered animal species, including the Houbara Bustard and the Mugger Crocodile are endemic here. There is even a bit of arable land that can be used for farming. Unfortunately there is a danger of overusing this fragile ecosystem. In the struggle for survival in this unforgiving landscape, humans bring their cattle to graze along the shores of the lakes, unaware that they are destroying the few shrubs and trees which are essential for the survival of the ecosystem.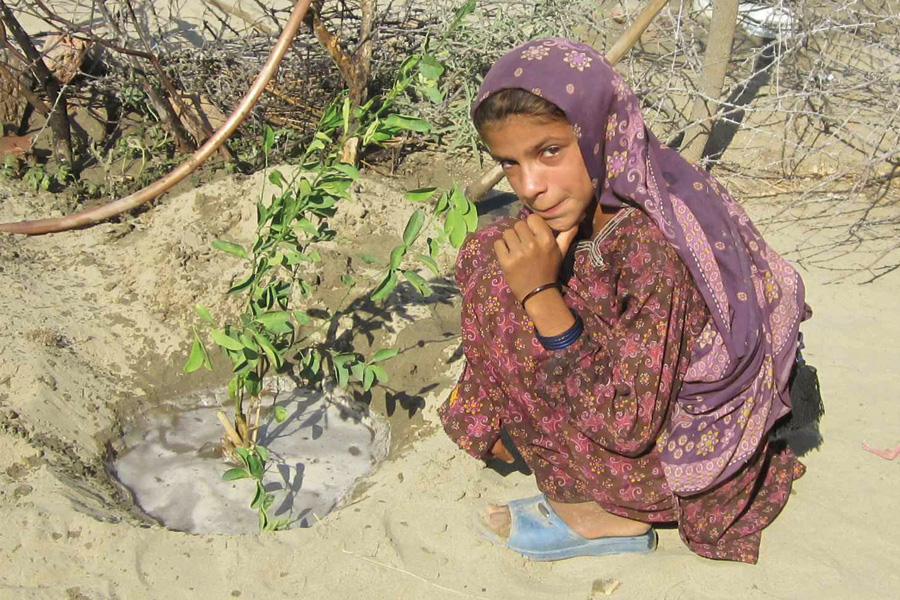 The Pakistani environmental organisation SANGAT Development Foundation together with the Global Nature Fund (GNF) started a model project with the aim of making sustainable farming possible in the wetlands. This project is supported by the Hand in Hand-Fund.
The Pakistani nature conservationists have worked together with the local populations in the villages of Eidan Bhatti and Muhammad Yousif Dahri to set up the basics of vegetable farming. The result was a series of gardens producing potatoes, onions, eggplants and pumpkins. Watersaving drip irrigation provided the plants with moisture. The sustainable use of the land and the knowledge of the people are helping to conserve the desert wetlands.