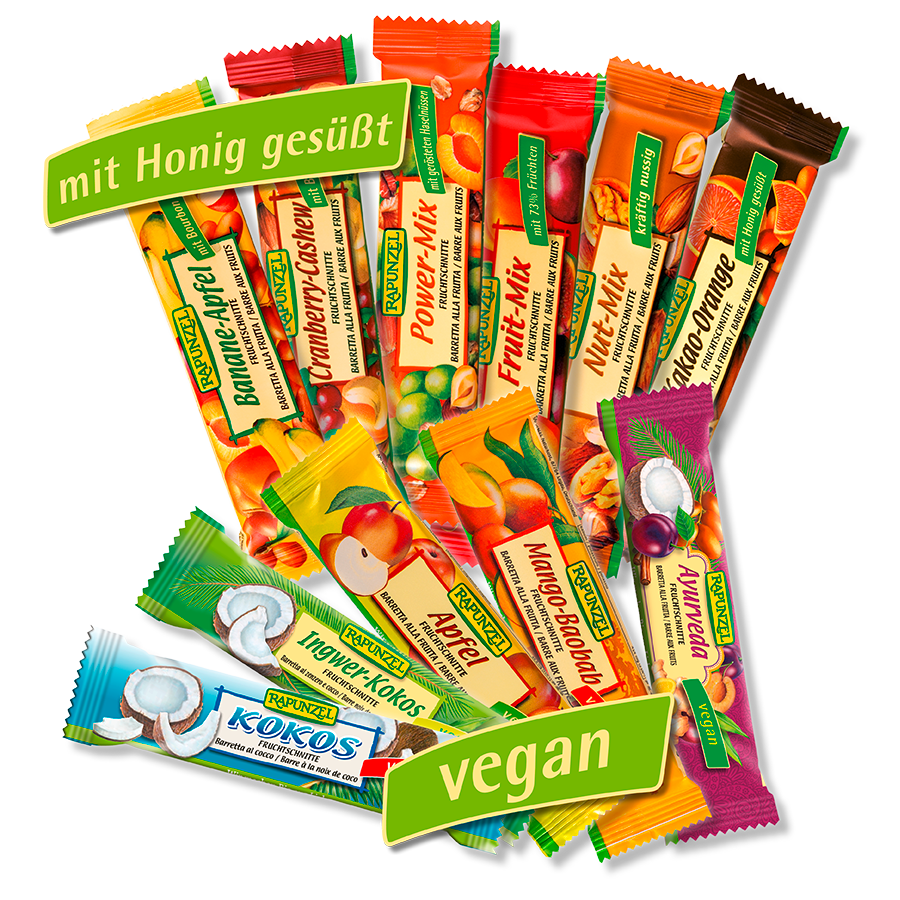 Healthy fruit bars, whole grain waffels, salty nibbles as well as finest chocolate sticks - with Rapunzel you can treat yourself in different tasty ways.
Sun-matured, sweet fruit and wholesome nuts are the main ingredients of Rapunzel
fruit bars
. Pure bee honey or vegan rice syrup and genuine Bourbon vanilla refine the flavor of these sweet energizers.
Our crisp
whole grain waffles
will enchant you with their melt-in-the-mouth cream fillings making them perfect for a cup of coffee or tea. Practical as on the way snacks are our
bars
and the irresistable
chocolate sticks
.
For all those who prefer savory snacks: the
salted nuts
are roasted by Rapunzel directly in Legau - a great, particularly aromatic snack.