In the regions Salihli and Manisa in Southwestern Turkey, some 80 km from the city of Izmir, nearly 90 farmers cultivate grapes for the production of sultanas and raisins. In a good year, they harvest about 1,100 tons of dried fruit from their vines near the Marmara lake. Rapunzel purchased the first organic sultanas from the region in the mid 1980s.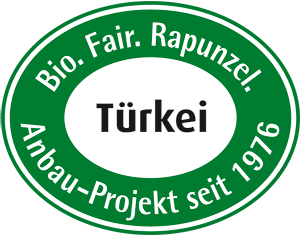 The peasant families in the vicinity of the Tekelioğlu village harvest their grapes in the month of August. Accompany Rapunzel's agricultural engineers to a harvest day: the following photo series documents a work day of the agricultural advisers and the many steps associated with the harvesting of the sweet grapes that are further processed to sultanas and raisins.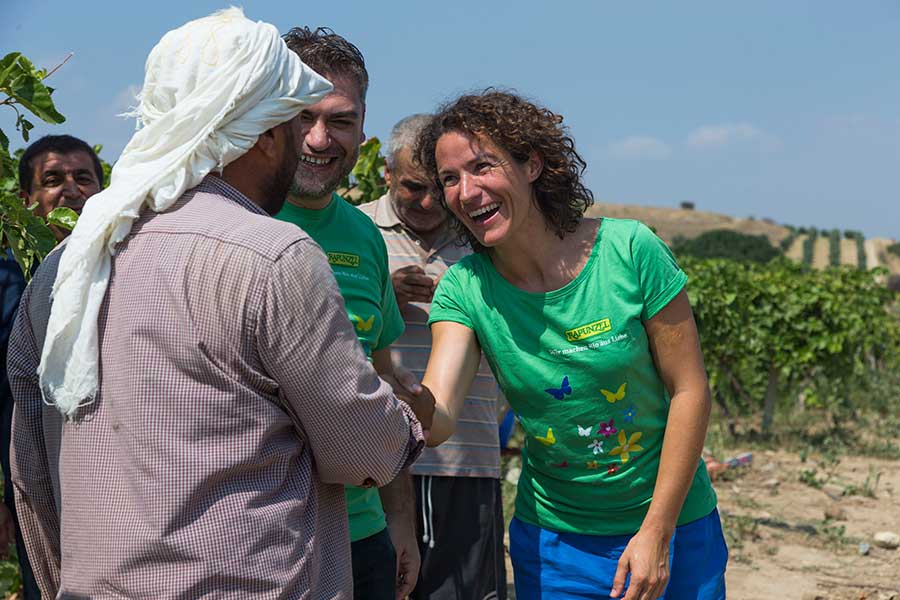 Hoşgeldiniz translates 'welcome'! The farmers cordially greet Justina Wilhelm, daughter of company founder Joseph Wilhelm.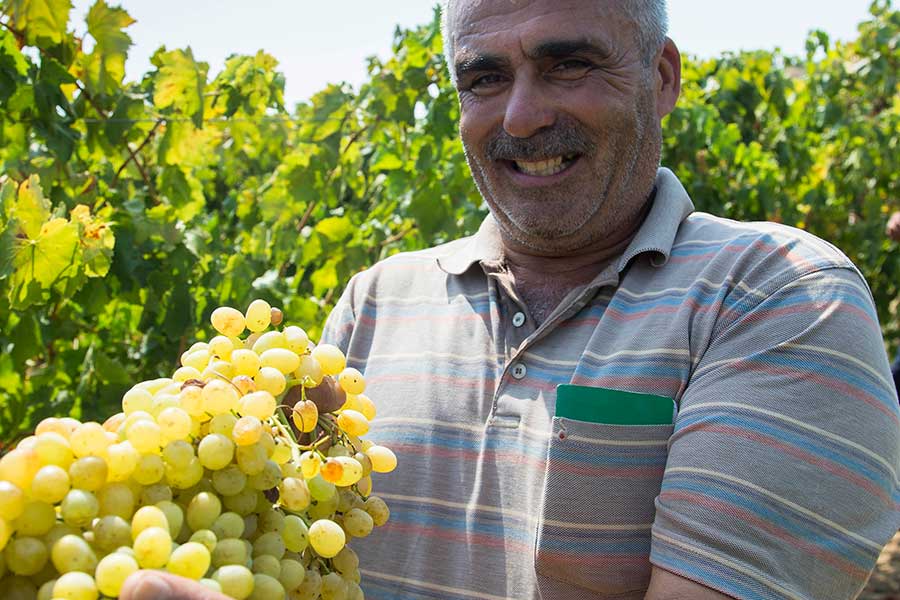 Nuri Sezen proudly displays his mature grapes; so far he is quite happy with his yield. He grows organically controlled grapes for Rapunzel since 1989, because organic agriculture is healthy for the people.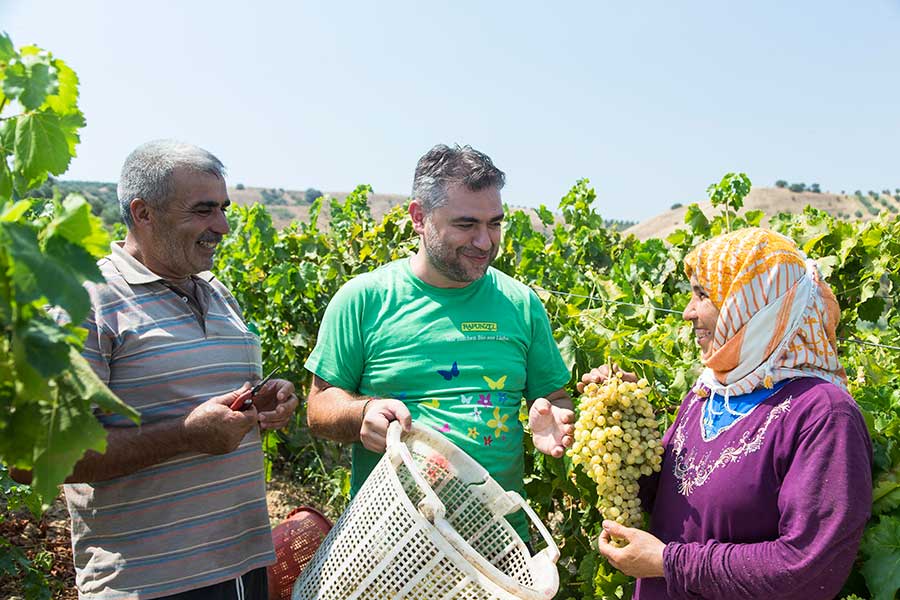 Emrah Dağdeviren (center), agricultural project director at Rapunzel Turkey, talks with Nuri Sezen and his helper, Senay Pekkara, about this year's developments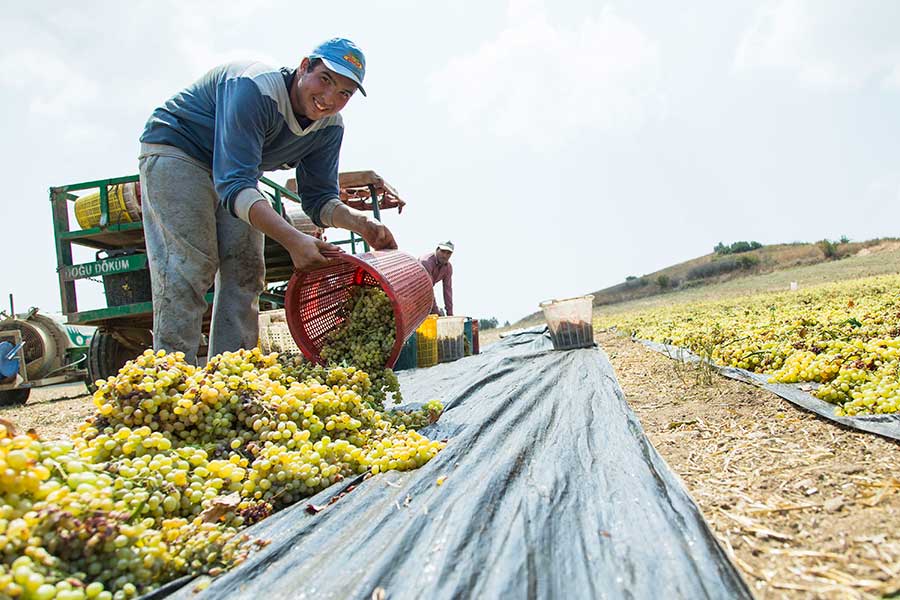 The future sultanas are spread for drying.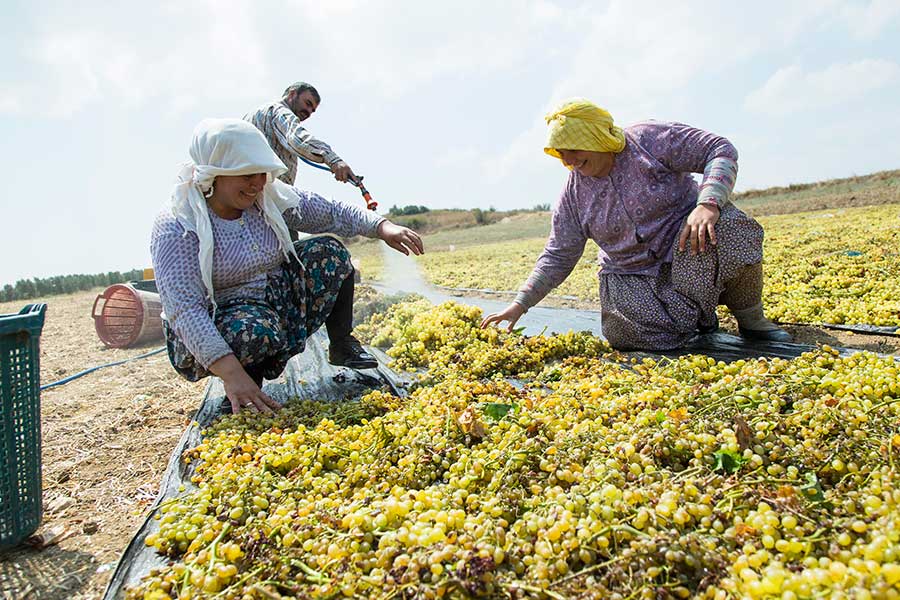 The dipping: a natural mixture of water and Kali is sprayed onto the freshly harvested fruits. The mixture speeds up the drying process and gives the sultanas their brighter color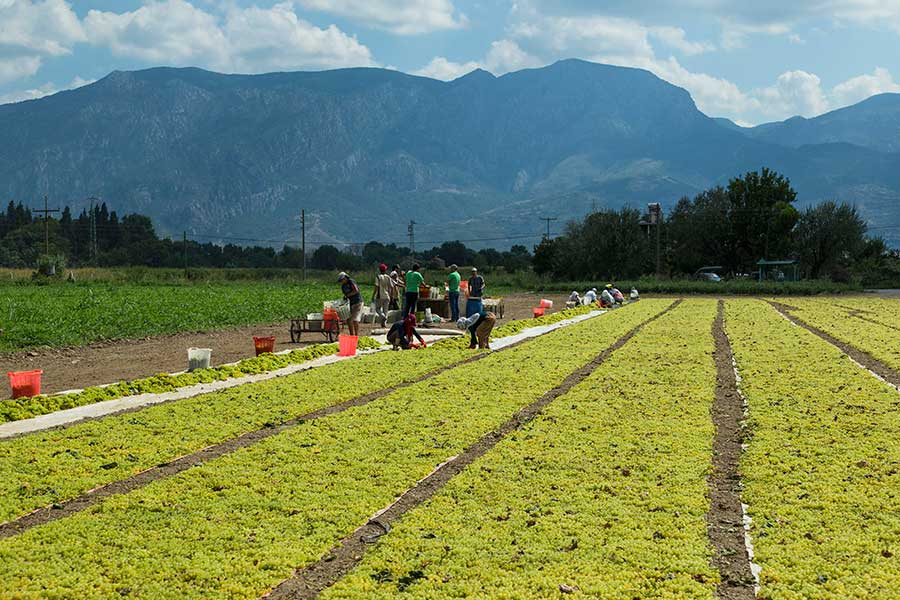 After the harvest, the grapes dry near the vineyard under the Turkish sun for four to six days in the Turkish sun to sultanas.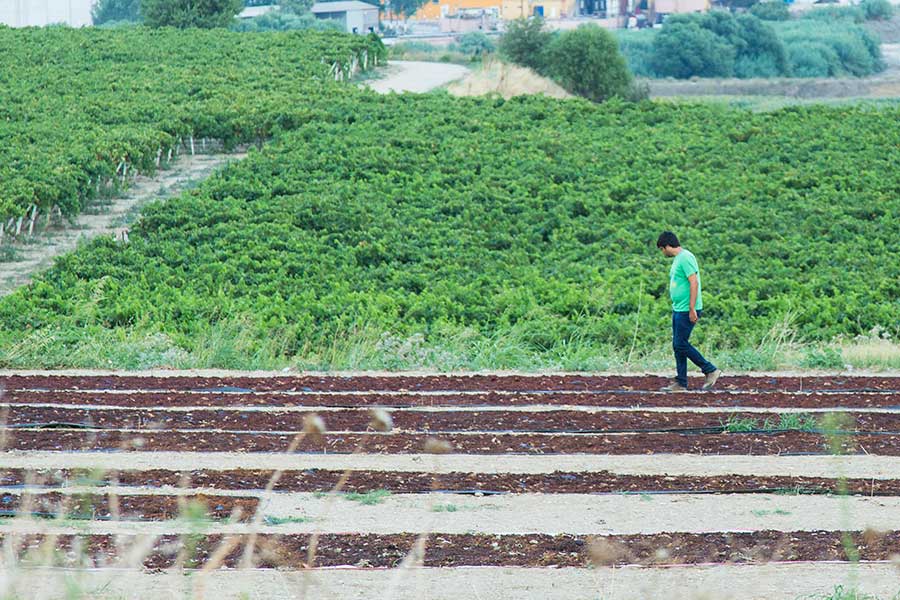 Agricultural engineer Şahin İnce examines already dried fruits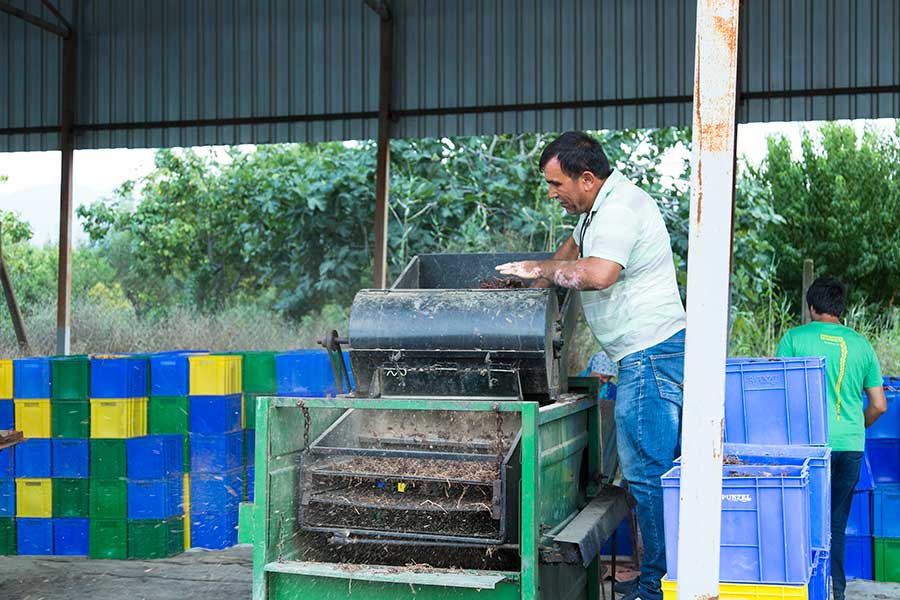 Farmer Kaya Dursun pre-cleans the dried sultanas in a vibrator in order to separate the stems from the fruits.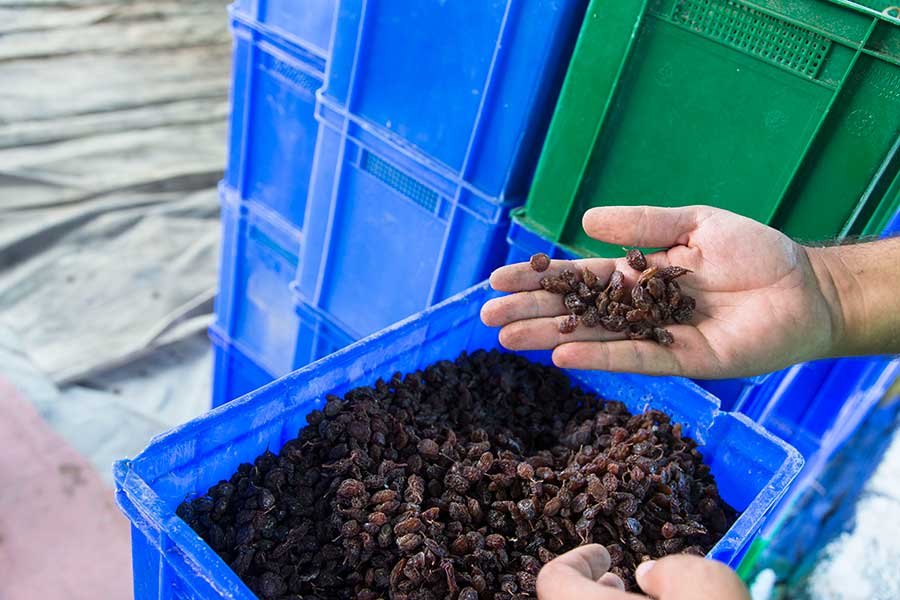 In Rapunzel's processing plant in Ören, die sultanas are thoroughly washed and automatically sorted.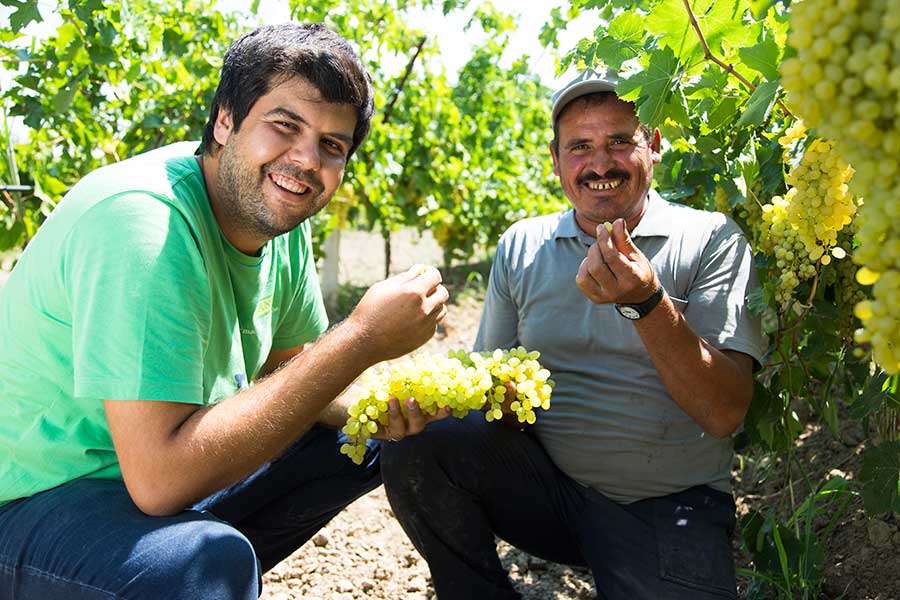 Organic farmers like Ramazan Bilgin (right) appreciate the counselling from Rapunzel's agricultural engineers. It took Ramazan three years to convert to organic farming and until Rapunzel purchased organic sultanas from him. The agricultural engineers from Rapunzel support the farmers already during this transition phase.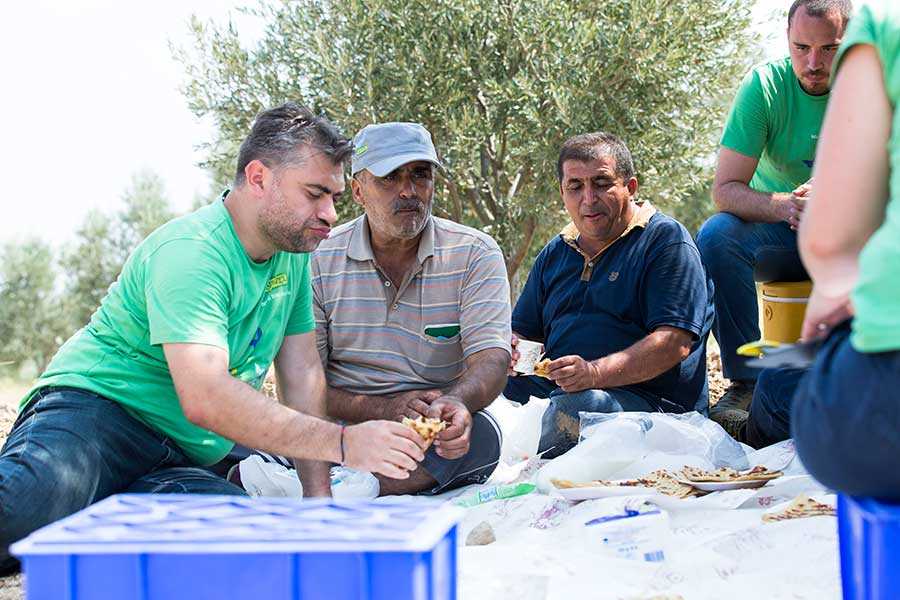 Enjoying a snack during a long day: agricultural engineer Emrah Dağdeviren and sultana farmers enjoy the refreshment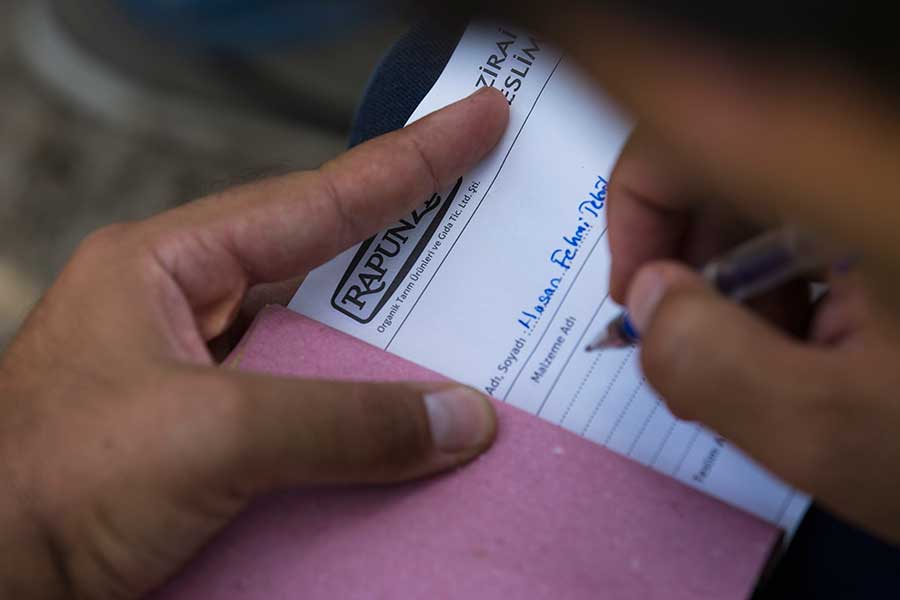 As the last task on this day, the agricultural engineers complete the papers. The documentation guarantees that organic cultivation in Tapunzel's Turkey project remains transparent and traceable.