all recipes

Main Dishes
Asparagus, tomato tart with wild garlic
Details
preparation time: 40 min.
soaking time: 1 hour
baking time: 45 min.
vegan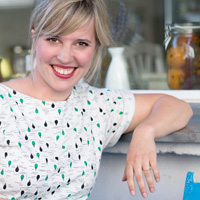 Ellen
(BerlinKitchen)

Method
Preheat the oven to 175 C.
For the filling:
Add all ingredients to the food processor and mix to create a smooth and creamy filling.
For the base:
Mix the linseed flour with the water until all lumps have disappeared, set aside. Add all dry ingredients to a large bowl and mix well. Now add the oil, almond milk, and linseed flour mixture. Knead into a smooth dough and roll out as thin as possible. Grease the tart mold with a little oil and place the dough in the form and press down. Remove the overhanging dough with a scissor or knife. Poke a few holes with a fork across the bottom. Bake at 175 ° C for 15 minutes and then remove from the oven.
In the meantime clean the asparagus and simmer for about 5 - 8 min. until al-dente. Pour the filling mixture over the base and top with asparagus and tomatoes. Drizzle with a little olive oil and sprinkle with sea salt. Bake for another 30 - 40 min. (until the bottom is crispy). Let the tart cool and serve with fresh wild garlic.
Ingredients
For the tart base:
To make the filling:
Toppings: