all recipes

Dessert
Pecan pie with spicy Christmas cookie ice cream and amaretto sauce
Details
Preparation time: 1.5 hours
Baking time: 15 minutes
Cooling time: at least 4 hours (or with ice maker)
vegan
Weihnachtsrezept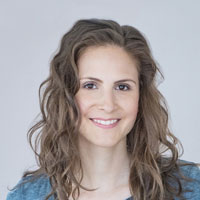 by
Stina Spiegelberg
Method
The short crust pastry:
Mix flour, starch, powdered sugar and salt in a mixing bowl. Add the soft margarine in little flakes and the plant drink and process to a uniform dough - cool for about 30 minutes. Roll out the dough 2-3 mm thick on a flour-dusted work surface. Grease the 4 Tartelettes molds and put in the dough. Cut the baking paper and place it in the tartlet molds on the dough. Complain with chickpeas and bake at 185 ° C top / bottom heat for 15-18 minutes golden yellow. Allow the Tartelettes to cool in the mold. Remove the pulses and keep them for reuse. Carefully remove the shortcrust pastry from the molds.
orange cream:Mix the vanilla powder with 40 ml of orange juice in a cup. Boil remaining orange juice with the plant drink and sugar, then stir in the pudding mixture. Boil again with stirring. Approximately set aside for 10 minutes to cool, then stir in the Amaretto. Spread the cream on the tartelette trays.
the pecan shift:
Stir in custard powder in 40 ml of water. Chop 2/3 of the pecan nuts and bring to the boil with maple syrup, sugar, almond paste, the remaining water, margarine and spices. Once the mixture has boiled, stir in the pudding mixture and let it thicken. Peanut mass over the tartlets and smooth. Place the remaining pecan nuts on the tartes and allow to cool completely.
the orange-amaretto sauce:
Stir Agar Agar in a cup in 40 ml of orange juice. Boil the remaining orange juice. Stir in the agar / orange juice mixture, bring to the boil again and simmer for 2-3 minutes, then set aside. When the mixture has cooled slightly, the Amaretto can be stirred.
spicy Christmas cookie ice cream:
Boil water with almond purée, sugar and a pith of vanilla pod, stirring. Allow to cool briefly - then finely puree with all other ingredients in a blender. Allow to cool, then freeze for at least 4 hours. Take one hour before serving from the refrigerator, half an hour later put back in the freezer - so your ice cream is served perfectly creamy. Serve the pecan tart with a scoop of spiced ice cream and orange-amaretto sauce.
Ingredients

For the short crust pastry (Makes 4 mini tartlets):