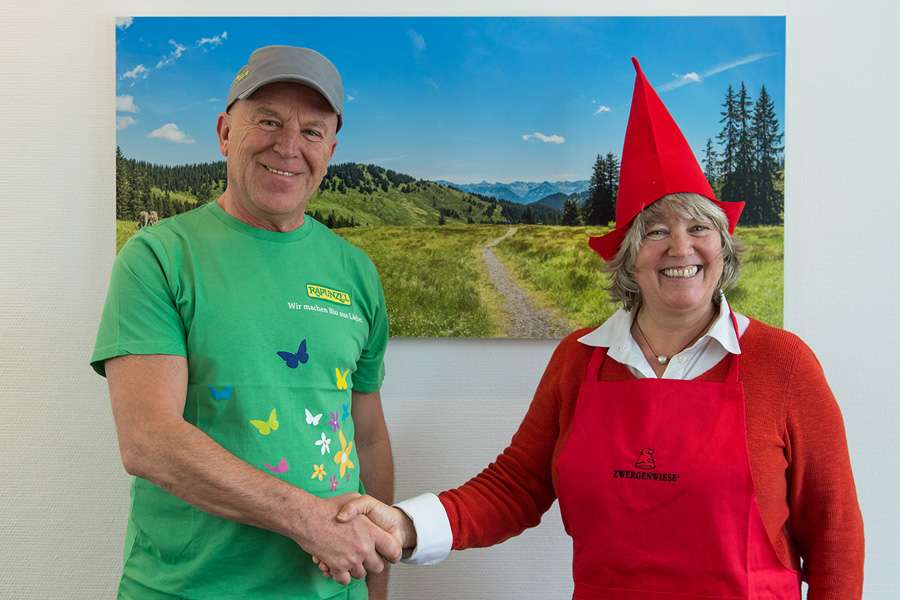 Joseph Wilhelm and Susanne Schöning look forward to Rapunzel and Zwergenwiese joining forces in the future.
[Legau/Silberstedt, February 01, 2017] With effect from February 28, 107, Rapunzel Naturkost located in Legau in the Allgäu acquires Zwergenwiese Naturkost GmbH located in Silberstedt in the state of Schleswig Holstein. Zwergenwiese will continue as an independent enterprise at the present location. Moreover, the brand contents, the brand communication and the present customer structure with wholesale supply for the organic food trade will remain unchanged. On the procurement side, synergies shall be used, the regional context shall be maintained and further developed.

The parties have agreed not to disclose any details about the purchasing price, Susanne Schöning, present owner and managing director of Zwergenwiese will assist in the transition until the end of April 2017. 
Currently, there are many pending succession plans in the health food industry. This challenge was also faced by Zwergenwiese owner, Ms. Susanne Schöning, some 37 years after she had founded her company. Ms. Schöning consciously decided against selling her company to investors from outside the industry. On the contrary, she was intended to pass on her lifework with its intrinsic values to someone from the natural health food industry.
Both natural health food pioneers, Susanne Schöning and Joseph Wilhelm, have been knowing each other since the 1970s. Their substantive agreement and their political commitment for GMO-free food formed a good basis for a common path. Consequentially, the two companies are now celebrating a fairy tale wedding and are looking forward to a promising future.
"Zwergenwiese is a strong brand with an extraordinary production expertise and a highly committed staff. Therefore, Zwergenwiese is economically successful and stands economically on its own feet" emphasizes Susanne Schöning. "I am happy to have found the ideal partner for Zwergenwiese from within the natural health food industry. This secures the long-term future for my company and I am glad to be able to offer my employees a good future with this decision."
Susanne Schöning summarizes what connects the two companies with respect to their corporate philosophy: "For both Rapunzel and Zwergenwiese, the ORGANIC idea is a viable alternative concept to one-sided, purely quantitative growth targets."
"I expressively thank Susanne Schöning for her confidence and trust in me" says Joseph Wilhelm. "With their innovative products, Rapunzel and Zwergenwiese have made an important contribution to the positive development of the organic specialist trade since the beginning of the natural health food industry. The intrinsic values of both companies, such as the organic quality, the social commitment and our environmental management help the natural health food industry to stand out against the competition. We will keep our promise to remain faithful to the natural health food specialist trade."
The management and all Rapunzel employees welcome the Zwergenwiese team. "We are looking forward to manufacturing best organic products according to our slogan "organics with love" together with you", explain Rapunzel managing directors Margit Epple and Andreas Wenning. "Together with you we will successfully and joyfully master future challenges in our industry. "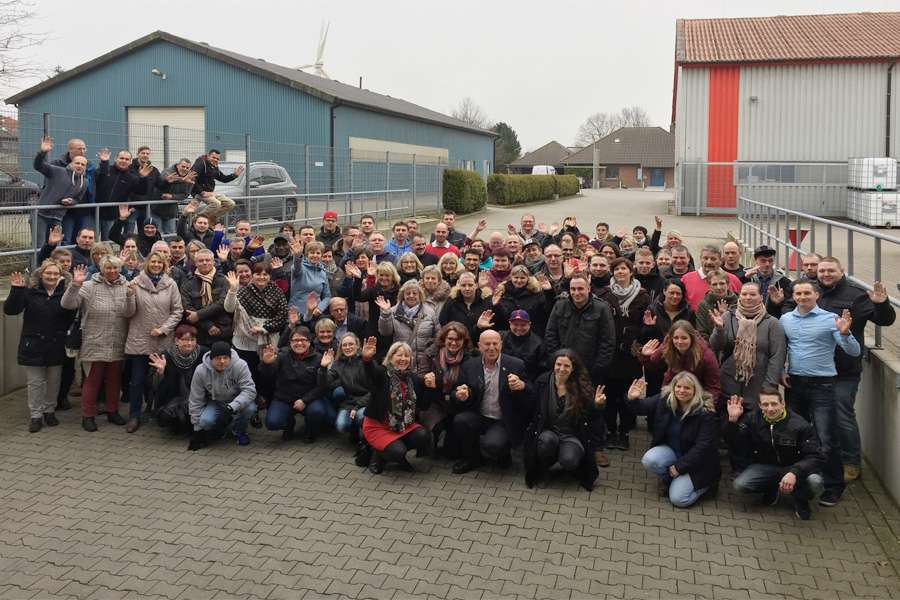 The Zwergenwiese staff sends a welcoming greeting from Northern Germany to Rapunzel in Southern Germany after they were informed that Rapunzel will overtake their company.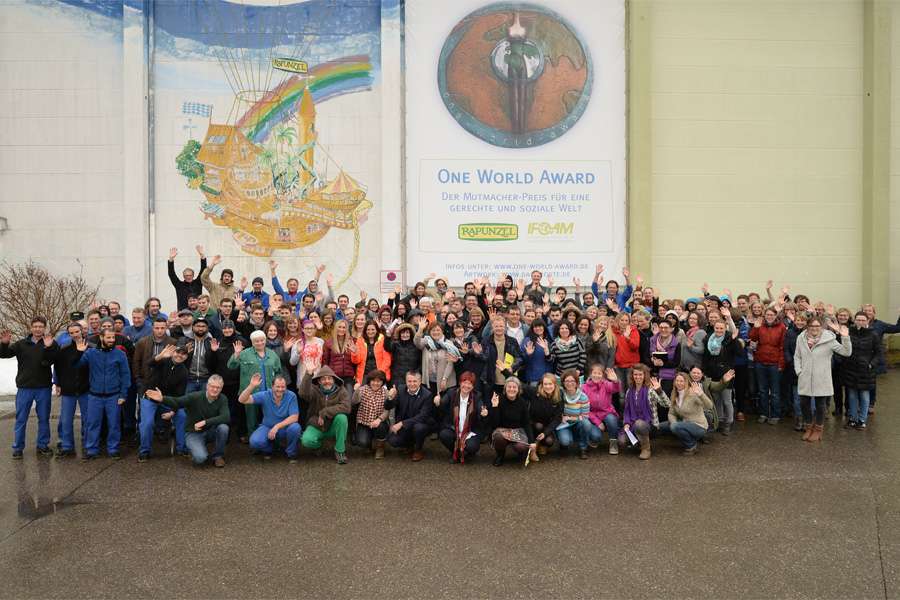 The Rapunzel staff returned a hearty 'Welcome to the Rapunzel family' to their new colleagues when they had been informed about the good news.