all recipes

Cakes, Cookies, Delicacies
Russian chocolate cheescake, vegan
Details
Preparation time: 30 min.
Fermentation (optional): ab 8 h.
Baking time: 60 min.
vegan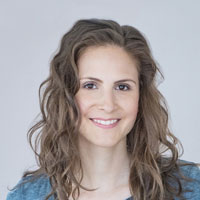 Stina Spiegelberg
Method
Preparation filling:
Put cashew nuts in bowl and cover generously with water. Soak for 3-4 hours. Drain nuts, rinse and puree with lactic acid bacteria and 300 ml of water in a blender. Allow to ferment at room temperature for 8-24 hours. This is how the sourish cheese taste in the cake is created.
For the chocolate sauce:
For mixing bowl, mix flour, sugar, cocoa and baking powder. Add margarine and oat drink and form a smooth shortcrust pastry. Grease springform, add half of the dough and press on the ground. Form snakes from 2/3 of the remaining dough and form a 4cm high rim. In doing so, connect the bottom and the edge well.
For the filling:
Mix cashew quark with sugar, custard powder, margarine and lemon juice as well as with a touch of abrasive material. Then add the vegan yogurt. Put the cream on the floor and smooth it out. Pluck the remaining chocolate on the cream. Bake at 180 ° C top / bottom heat for 60 min.
TIP:
If you do not have the time, you can put the cashew nuts overnight with lactic acid bacteria instead of the 300g nuts and 300ml of water 600g of soy curd cheese.
jedes-essen-zaehlt.de Schritt für Schritt Rezept
Ingredients
for the chocolate sauce:
300 g spelled flour Type 630
½ tsp baking powder
200 g vegetable margarine
60 ml oat drink
or other plant drink
for the cheese cream:
300 g Rapunzel Cashew Break
1 gestr. tsp Lactic Acid Bacteria Symbiolact (optional)
80 g vegetable margarine
Juice and abrasion of a lemon
200 g soy yoghurt