all recipes

Breakfast
Homemade granola with Original Rapunzel Muesli and nuts
Details
Preparation time: 5 minutes
Baking time: 15 minutes
vegan
lactose-free
Snack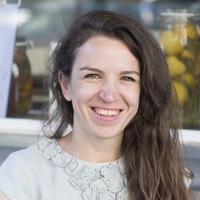 Seraphine
(BerlinKitchen)
Method
Preheat oven at 150°C. Line a baking tray with parchment paper and set aside.
Mix muesli, extra nuts, linseed flour, salt and vanilla powder in a bowl. Add coconut oil, almond butter and coconut palm syrup and mix till everything is lightly coated. Transfer the muesli to the baking tray and spread out evenly. Bake for 15 minutes, stirring every 5 minutes to achieve an even gold brown color. Let cool off and serve with milk or yogurt and your favorite fruits.
Store the granola in an airtight container.